Announcing the Meyer Ranch Connects Program
Residents of Meyer Ranch know that the subdivision's developer, Crown Community Development, was successful in its mission to create a warm, welcoming neighborhood, where it's easy for people to get to know each other, and where residents can be neighbors and friends, as well as active members of a thriving community.
In keeping with that mission and to honor the generous nature of Meyer Ranch residents, we at Crown Community Development are happy to announce the establishment of Meyer Ranch's own community outreach program: Meyer Ranch Connects.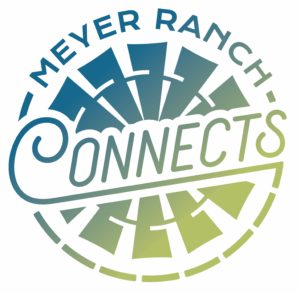 Our goal was to create an outreach program that would allow residents to partner with local nonprofit organizations in an effort to give back to the community that supports them.
We know that the people of Meyer Ranch are passionate and hands-on, and want the opportunity to go beyond requests for donations. The epitome of Texas hospitality, our residents are enthusiastically community-minded, so we wanted to partner with a nonprofit that would give opportunities to volunteer and to truly come together as friends and neighbors.
For 2021, Meyer Ranch Connects will partner with the New Braunfels Food Bank. We are thrilled that this partnership will bring the community together, with opportunities to volunteer, donate funds (for every $1 donated, they can provide seven meals!), and donate meals, the most critical element in their ongoing mission of getting food into the mouths of 58,000 individuals served on a weekly basis.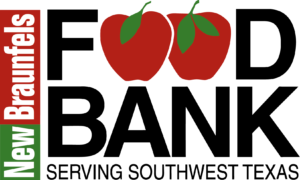 The New Braunfels Food Bank provides a number of services to the community that serves its core mission of feeding the hungry while going beyond food drives. With its Farmers Market Nutrition Program, the Food Bank helps qualified participants improve their daily diets by offering financial assistance in accessing nutritious fresh fruits and vegetables from an onsite garden.
Through its Culinary Training Program, participants are taught basic kitchen and culinary skills to help them seek meaningful employment in the food industry, while part of their training includes serving the community in area shelters and feeding sites.
Through its Kids Cafe site and programs tailored especially to seniors, the New Braunfels Food Bank ensures children have access to free nutritious meals and snacks, and seniors have access to food and medical resources.
This partnership between Meyer Ranch Connects and the New Braunfels Food Bank is one that truly shines a light on a lively community that already shines: Meyer Ranch.
Neighbors coming together to give back to the area through an organization that gives so much, from food for our hungry to meaningful job opportunities, and even helps with utility bills for those in our community who are experiencing devastating hardship and financial need, we can't think of a better organization for Meyer Ranch Connects to lock arms with than the New Braunfels Food Bank.
And because we stand behind this cause and the impassioned residents of Meyer Ranch, Crown Community Development is honored to support give back efforts in 2021 through Meyer Ranch Connects on behalf of the New Braunfels Food Bank.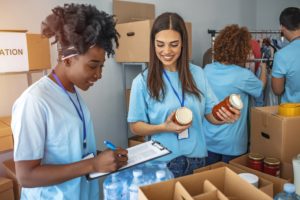 In the coming weeks, we will share the fun and exciting ways our Meyer Ranch community members can get involved in this inaugural year of outreach planned by Meyer Ranch Connects. We'll share that information here, as well as on our social channels, Facebook and Instagram.