Have The Time Of Your Life
The amenities at Meyer Ranch are designed to help you savor the simple pleasures of life. You'll discover limitless opportunities to gather with friends and neighbors in a natural, inviting setting.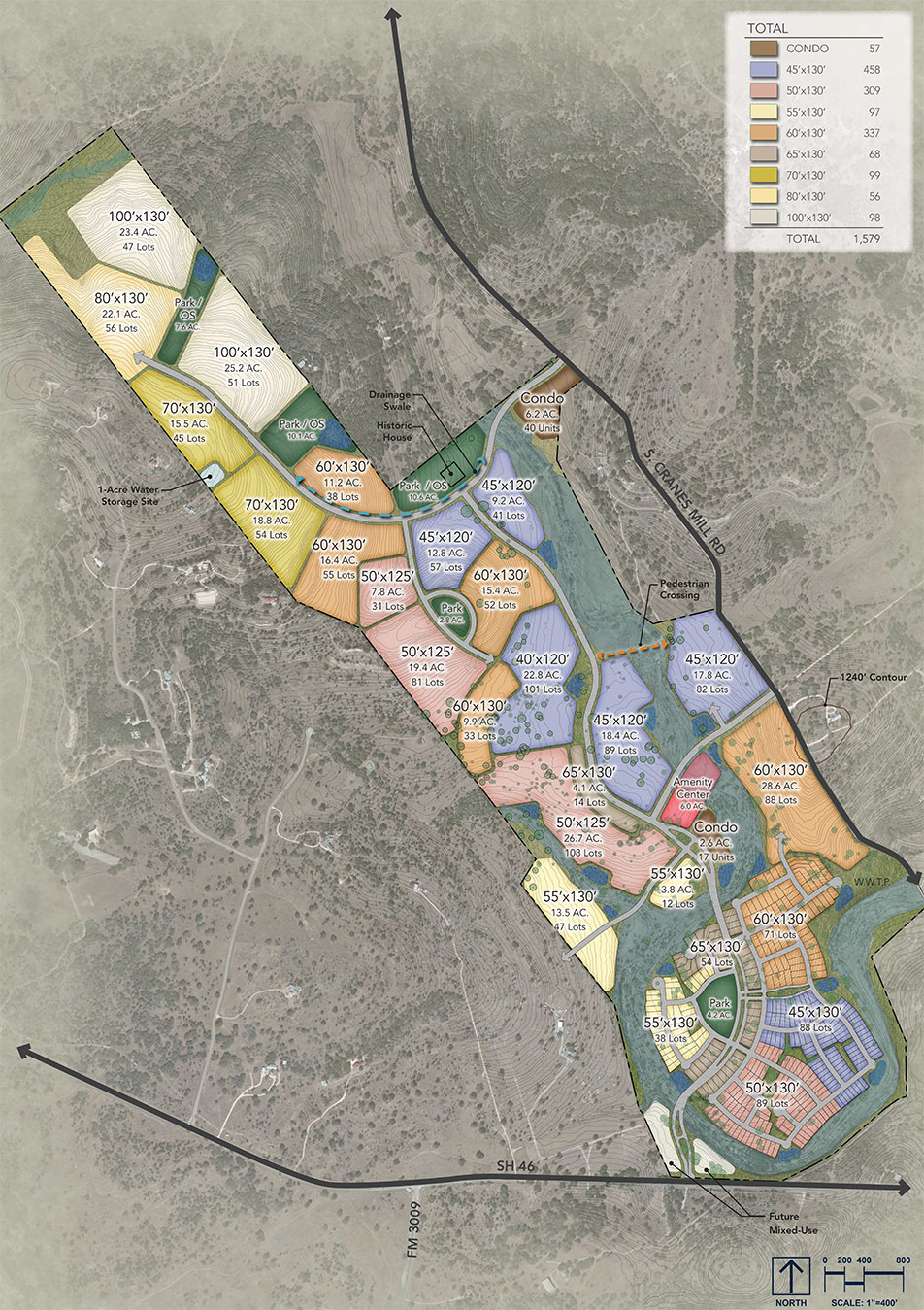 Everything has been thoughtfully planned to encourage a feeling of fellowship. From the parkway which ties neighborhoods together to the creek-side and greenbelt trails that wind their way throughout the property. Parks abound everywhere, beckoning people to come enjoy the great outdoors.

The Community Green features an amphitheater and pavilion for concerts, farmer's markets, movies and other community events.

The Haus will be the central Hub of Meyer Ranch and will have the Fitness Center with a resort-style pool and splash pad. Large sports & recreation fields nearby offer plenty of places to play. Opening in 2022

Hilltop Park overlooks Meyer Ranch with natural areas for butterfly gardens, picnics, yoga, walking trails and stargazing.
Coming in Future Phases

Homestead Park features a wildflower meadow and camping area for residents near the original historic Heimer House. Coming in Future Phases

Vista Point Park offers commanding views of the Texas Hill Country as well as places for barbecues, community dining, fire pits and wildlife viewing.
Coming in Future Phases
In addition, you'll find pocket parks, playgrounds and open areas scattered all over Meyer Ranch. With so many wonderful ways to live the simple life, the only hard part is deciding what to do next.