Meyer Ranch Presents: The Ultimate Guide to Buying Your First Home
Considering buying your first home? You're not alone! With so many people looking to leave renting behind and become homeowners, it's more important than ever to be well prepared as you start your journey toward buying your first home.
We've assembled this guide to help you work through all the details that go along with buying your first home. Looking at the process step by step can help it feel less overwhelming and put you in a position to fully enjoy every moment!
Questions to ask yourself
Before you begin your home search, there are a few questions you need to answer that will help you find the perfect home.
What's the ideal location for your new home?
Are you looking to live in a smaller town, a city, or a location that has the best of both worlds?
 What price range works with your budget?
There are plenty of calculators online that can help you determine how much you can comfortably afford for your monthly mortgage payment.
Are you looking for a newly built home, or do you need a home that's move-in ready?
If you need to move quickly, a move-in ready home may be a good choice. However, in a hot, competitive housing market, choosing new construction eliminates the frustration of bidding against multiple buyers who are interested in the same home.
How do you see the future unfolding in your new home?
If you have or are planning to have, school-age children, the quality and proximity of schools is bound to be your #1 priority.
What's on your wish list for a new home and community?
Are there specific amenities you'd like to have in your new community? Make a list of must-haves and nice-to-haves. Most new master-planned communities will plan to have large swimming pools and playgrounds for the kiddos. Communities like Meyer Ranch have unique amenities like the Community Green with an amphitheater and large themed parks.
Now that you've spent some time thinking about what's most important in your new home and community, you're ready to start the process of buying a home of your own! Let's take a look at the steps you'll be taking on your journey.

Step 1. Evaluate your financial health.
Before you do anything else, it's crucial to take a look at your credit score. Your credit score will affect the interest rate you'll get on your mortgage, which in turn affects your monthly mortgage payment and the overall cost of your new home.
Get preapproved for a mortgage loan. With today's super-competitive market, it's important to be preapproved for a mortgage before you fall in love with a new home. Remember, your monthly payment will include principal, interest, and taxes. If your down payment is less than 20% of the home purchase price, you'll likely be required to pay private mortgage insurance (PMI) as well. Be sure to factor in costs such as monthly homeowner association dues, too.
Consider how much you have set aside for a down payment. As a first-time homebuyer, there may be programs that can help you qualify for a mortgage with less than a traditional down payment. Ask your mortgage lender for information about these programs.
Remember to account for closing costs. Closing costs can include things like origination fees, title insurance, surveys, taxes, and credit report fees. Your lender will provide you with a Loan Estimate within 3 days of receiving your home loan application. This form – which is required by law – will itemize the loan terms, projected payments and closing costs for your potential mortgage so you are aware of precisely what you'll need to have saved.
Avoid taking on any new major purchases or taking out any new lines of credit. Put off things like buying a new car or opening a new credit card until after the purchase of your new home has closed.
Evaluate your savings. Make sure not to raid your emergency fund. You'll want to be able to comfortably save for important life events like retirement, vacations, and college educations.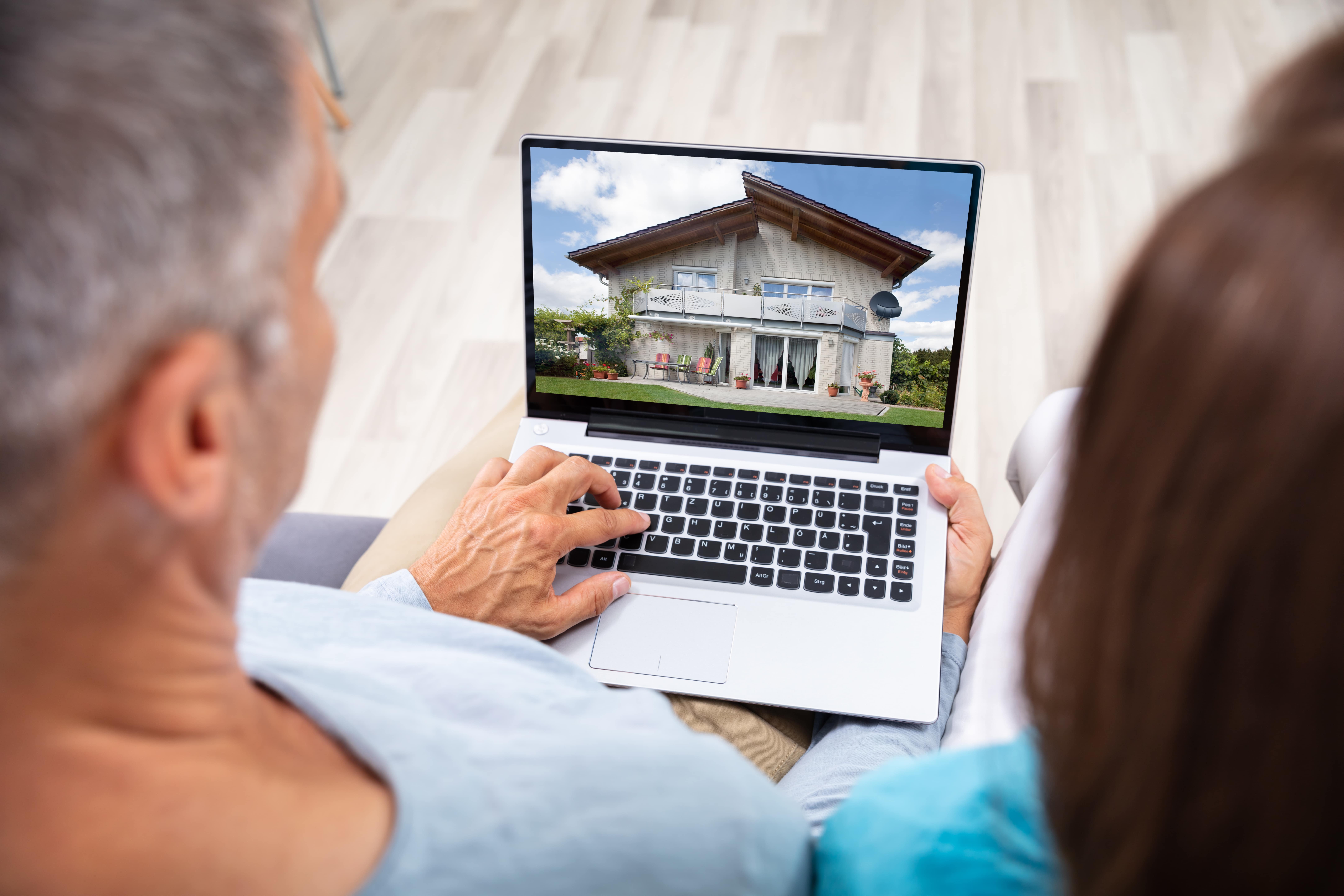 Step 2. Start the search for your perfect home.
Make a list of your priorities before you begin your home search. Do you need a specific number of bedrooms and bathrooms? Is a large outdoor living area a deal-breaker? Having your priorities outlined ahead of time will save you a lot of time in the long run.
Research builders and tour model homes. Chances are you'll find one or two builders whose style really matches what you want for your new home. Meyer Ranch has carefully hand-selected the builders who are part of the community. Make an appointment to stop by and meet the builders who appeal to you and tour their model homes. This is also a great opportunity to ask about options for personalizing your new home to fit your family's lifestyle.
Take a look at all the floor plans your preferred builder is offering in the community you've selected. If you want to make modifications to a floor plan, be sure to find out what costs are associated with those changes.
Make an offer on your new home. Once you've found the perfect new home, it's time to talk money. Make an offer on your new home and sign the contract! You may also be required to pay "earnest money" when you make an offer on your new home, which is similar to paying a deposit. It shows that you're serious about purchasing the home.

Step 3. Have your home inspected.
To protect yourself against surprises, you'll want to have your home inspected before you close. A professional home inspector will check things like the foundation, the roof, and the heating and cooling systems – just to name a few.
An inspection contingency is a clause in a home purchase & sale contract which provides the buyer an opportunity to conduct a home inspection, with the right to either terminate the contract or attempt to negotiate repairs and/or terms of the contract, based upon the results of an inspection report.
Step 4. Dotting I's and crossing T's!
Prior to moving into your new home, you'll do a walk-through to ensure that everything is in order. For a resale home, your realtor will typically accompany you. If you're purchasing a newly built home, the builder or contractor may attend your walk-through.
Carefully review the closing disclosure. The closing disclosure is a five-page form that a lender provides to a home buyer at least 3 business days before their loan closes. It outlines the final terms and costs of the mortgage. It's one of the most important pieces of paperwork you'll receive.
One of the final steps in the home buying process is that your lender will conduct a title search on your new property. This just makes sure that no one but the seller has a claim on the property.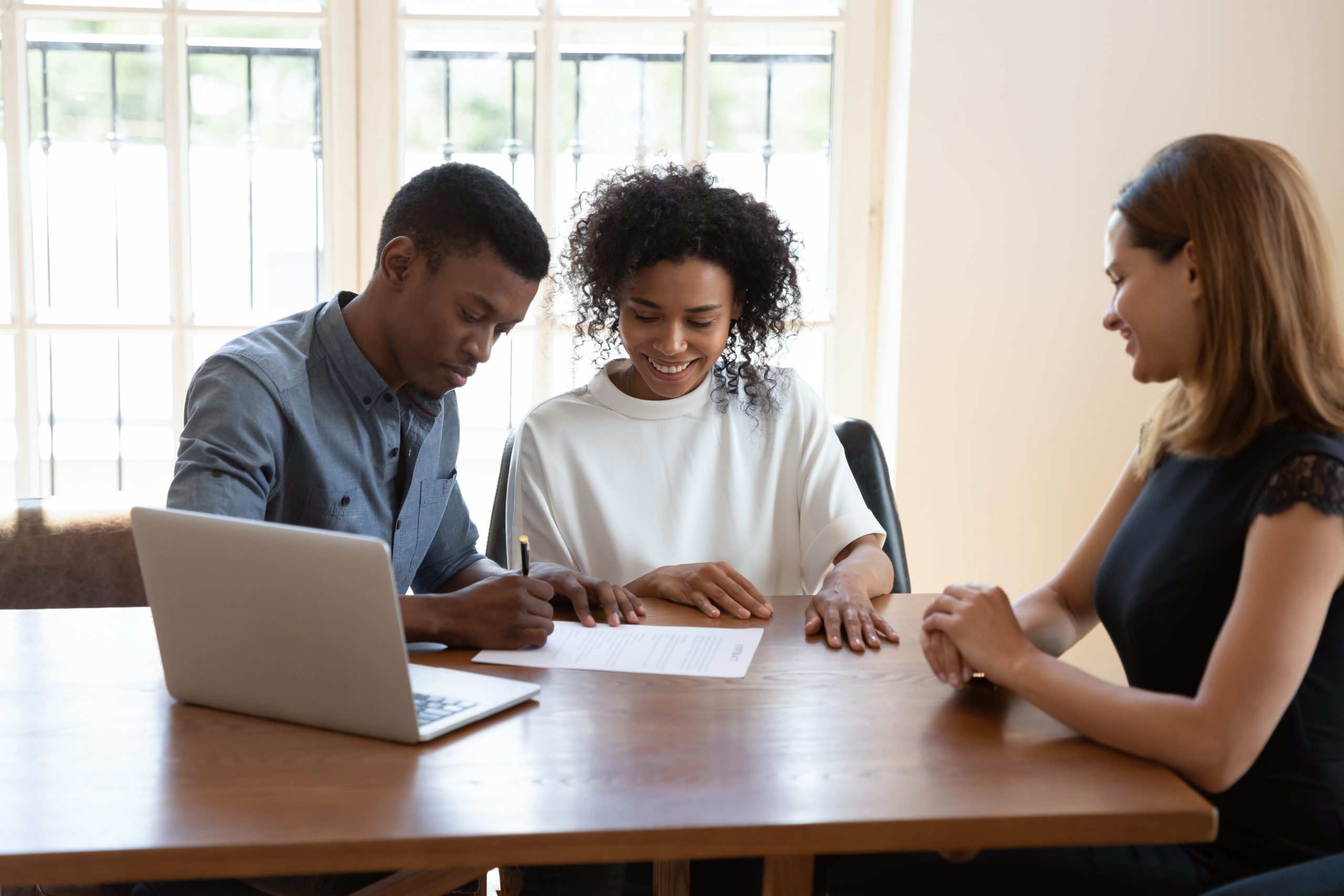 Step 5. Close on your new home.
The last step in the home buying process is closing on your new home. Typically one of the first things you'll do as you enter this phase is to meet with your lender to wrap up any details.
Book an appraisal. You'll have an appraisal conducted on your new home to determine the current market value.
Pay closing costs. Closing costs can range from 3% to 6% of your home's purchase price.
Get final loan approval. This is often referred to as "having the loan fund."
If you're having a brand-new home built at Meyer Ranch, construction is currently averaging 12 months. This can vary based on several factors – most importantly weather – and the current availability of building materials.
Step 6. Move-in!
Now that you have the keys to your new home, it's time to start on your new adventure as a homeowner!