Should I Move to New Braunfels?
With mortgage rates at record lows, you may be considering making the leap to buy your new dream home. As you explore your options and research communities that look like a good fit, it's likely that you're asking yourself, "Should I move to New Braunfels?"
Moving to New Braunfels is a big decision. To help you make the best choice for your family, we've compiled a list of our Top Ten Reasons to Live in New Braunfels.
Location.
When it comes to a convenient location with easy access to everything you could want or need, it's hard to beat New Braunfels. You're centrally located between two of the most exciting cities in Texas: Austin and San Antonio. Both the live music scene in Austin and all the history and culture of San Antonio are less than an hour drive. New Braunfels is also an excellent location for those who love to escape into nature. The Hill Country is almost in your backyard, and outdoor recreation abounds at nearby Canyon Lake and the many nearby rivers. In short, the answer to the question, "Is New Braunfels a good place to live?" is a resounding "Yes!"
The Charm of Small Town Living.
The pace is just a little slower in New Braunfels, so you'll have plenty of time to enjoy the area's historic ambience and natural beauty. Downtown New Braunfels is full of unique shops to explore. Satisfy your sweet tooth at Naegelin's, the oldest bakery in Texas, and check out home essentials at Henne, the oldest hardware store in the state. The Main Plaza, with its beautiful old fountain, sculptures, and music pavilion, hosts several concerts throughout the year and is a lovely backdrop for family fun.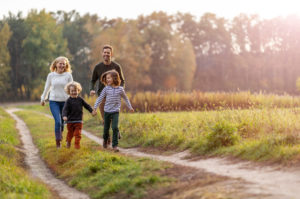 Endless outdoor recreation!
If you love spending time outdoors, New Braunfels is the place for you! There are so many beautiful spots, it's impossible to list them all – but we can talk about a few local favorites. Canyon Lake is an easy 15-minute drive from New Braunfels, with 80 miles of beautiful shoreline. Canyon Lake is popular with fishermen, boaters, swimmers, and anyone who just wants to relax and enjoy the water. There are eight public parks located in various areas around Canyon Lake, and some offer overnight camping. The Comal River and the Guadalupe River are both popular with tubers. The Comal River is a spring-fed natural body of water with a steady temperature of 70 – 72 degrees year-round. The Guadalupe is ideal for tubing, rafting, fly fishing, and canoeing. Both rivers are easily accessible from New Braunfels. If you're still wondering "Should I move to New Braunfels?" – read on! We're just getting started on all the benefits of choosing this gorgeous town for your new home!
Excellent schools.
Students who live at Meyer Ranch attend schools in the Comal ISD, one of the largest and fastest-growing school districts in Texas. The district has a wide variety of offerings, including a gifted/talented program, career and technology offerings, dual high school/college enrollment, wide range of special education services, strong emphasis on teacher training, and outstanding fine arts, agricultural and athletic programs.
Delicious dining options.
If you had to describe New Braunfels' culinary scene in one word, that word would be: variety. From old-world German fare that pays tribute to the heritage of the area to traditional barbecue and Tex Mex, there's no shortage of restaurants to satisfy pretty much any craving you may have.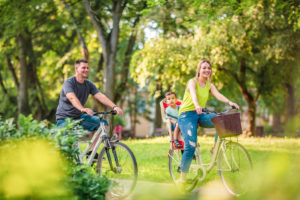 Hiking and biking destinations.
When you want to stretch your legs, there are multiple options in New Braunfels. Amenities along County Line Memorial Trail include trees, rest areas with benches, and bridges that connect surrounding neighborhoods to the trail and outdoor fitness stations. The County Line Memorial Trail Wetlands are emergent wetlands, commonly called marshes and meadows. The trail is 2.18 miles long.
The Dry Comal Trail is a 2.25 mile loop surrounding the Little League Ballfields. The trail is open to hike and bike traffic only and is the only mountain bike trail in the park system. Established in 2003 by the Parks and Recreation Department and volunteer groups, the trail offers great recreation and wildlife.
Panther Canyon Trail begins near the headwaters of the Comal Springs and ascends the Balcones Escarpment into the Edwards Plateau under the shade of oaks, Ashe juniper, cedar elm and under-story trees including Mexican buckeye, kidneywood, and Texas persimmon.
The trail crosses a dry creek bed of an ephemeral stream that only flows during or immediately after a rain. The trail covers over 49 acres and is home to many native plants and wildlife. The gently sloping pedestrian trail leads visitors approximately eight-tenths of a mile through the Balcones Escarpment. Hikers should allow at least 1.5 hours for the 1.6-mile round trip hike.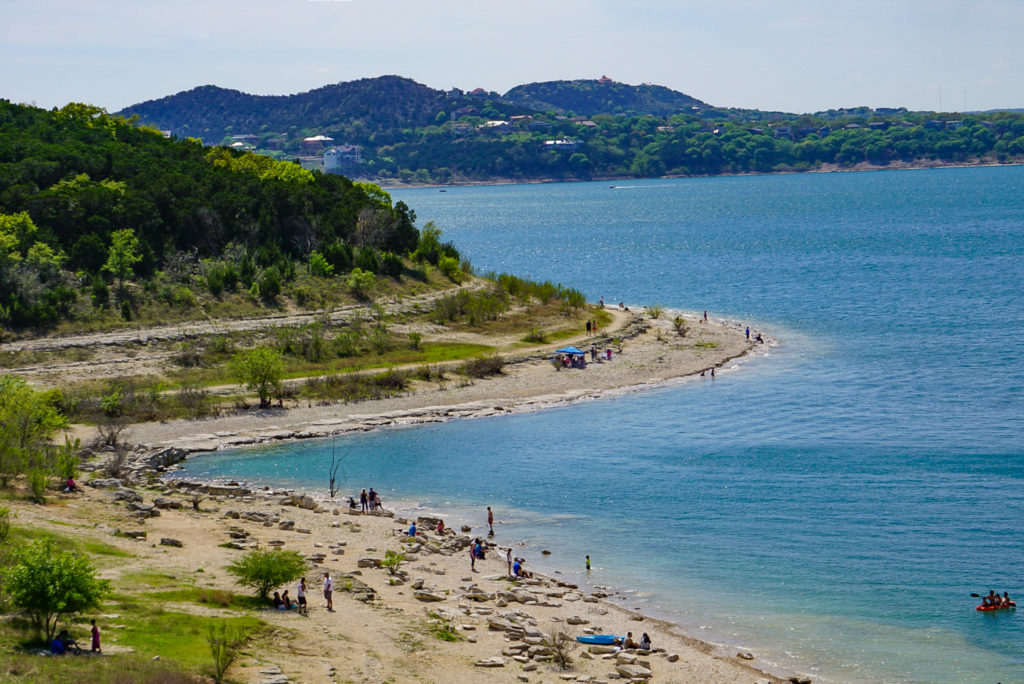 Fun!
You may have heard of a little waterpark called Schlitterbahn. Known as the "hottest coolest time in Texas," Schlitterbahn has four distinct areas where your family can choose and create their own waterpark adventure. Float the Lazy River, show off your skills at Boogie Bahn, or embrace the adventure of steep waterslides – the choices are endless at Schlitterbahn! Pack a picnic lunch or grab a bite from one of the vendors in the park.
Landa Park
What can you do at Landa Park? There are enough choices to keep you busy all summer long!
Landa Park Golf
This 18-hole public course, which lies along the Comal River, covers 122 acres and combines a challenging layout with breathtaking Texas Hill Country views.
Landa Park Mini Golf
The newly renovated 18-hole Landa Park Miniature Golf Course features new greens, tricks and hole signage, improved landscaping, ADA compliant access on holes 1 through 9, flagstone bordering the holes and a new entryway pergola.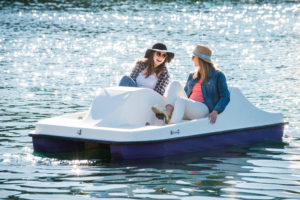 Landa Park Paddle Boats
The best way to experience Landa Lake is by paddle boat. The paddle boats are located just behind Founder's Oak, at the Landa Park Boathouse on Landa Lake.
Landa Park Pool
Fed by the Comal Springs, the unique Landa Park Pool maintains a temperature of 72 degrees year-round. A zip line, rope swing and cargo net for climbing make the pool extra fun for older kids, and littles will love the huge water slide. An Olympic-sized pool, part of the Landa Park Aquatics complex, is also located at the top of the hill for those who prefer warmer waters.
Live Music
While it's true Austin is referred to as the Live Music Capital of the World, there are plenty of places to catch both up-and-coming and established acts. Gruene Hall, the oldest dancehall in Texas, is a short drive from New Braunfels. It's known for featuring music of all genres and for its location next to the Gristmill, an excellent restaurant with river views. The Whitewater Amphitheater is another excellent choice for a fun night out. Past acts have included the Avett Brothers, Willie Nelson, and Nathaniel Rateliff and the Nightsweats.
Cost of Living
The New Braunfels cost of living is on par with the average for all of Texas.
Seven outstanding builders, one beautiful community!
Each of our builders were hand-selected to ensure the finest quality, beautiful, innovative design, and unequaled customer service. Model homes are open by appointment, or you can take a virtual tour from the comfort and convenience of your home. We invite you to browse our New Braunfels homes for sale, and we look forward to welcoming you to our community. For more information on our builders, give us a call at 830-213-7397