Meyer Ranch Proudly Announces New Home Builders and Homesites
If you're in the market for a new home and considering a move to the beautiful Texas Hill Country, we have exciting news for you! Meyer Ranch, the premier master-planned community in New Braunfels, Texas, is thrilled to welcome three exceptional home builders to its roster: Perry Homes, David Weekley Homes, and Scott Felder Homes. These renowned builders bring decades of experience, superior craftsmanship, and a commitment to customer satisfaction to the community. With over 200 new homesites on lot sizes ranging from 45'-60' now available from the $400s, there's never been a better time to call Meyer Ranch home.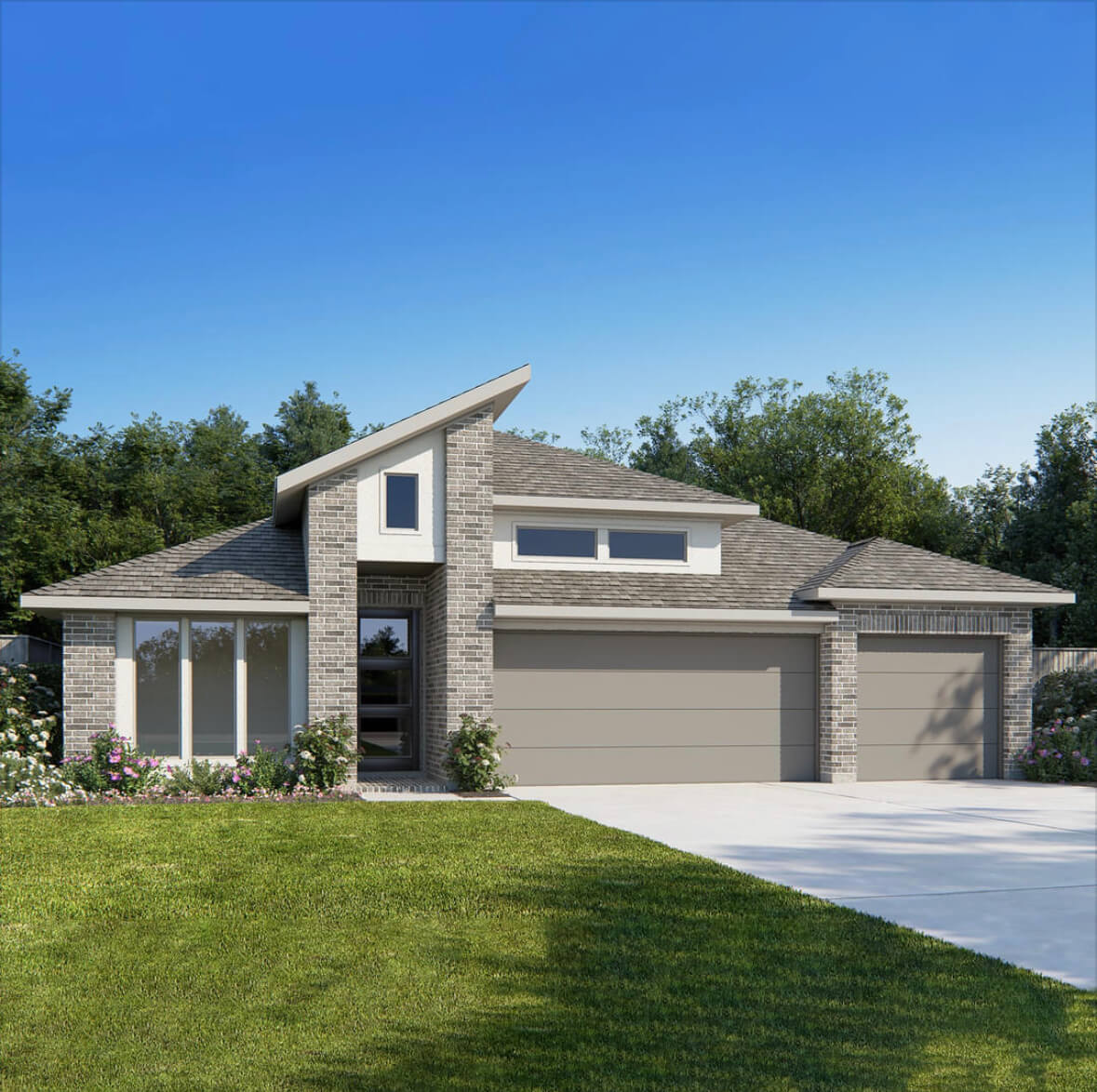 Perry Homes: A Tradition of Excellence
When it comes to building luxury homes where excellence shines through in every detail, Perry Homes sets the standard. Since their inception in 1967, Perry Homes has been at the forefront of building premiere residences across the state of Texas. Their dedication to superior design and top-notch customer service has earned them a reputation as one of the state's largest and most trusted home builders – Perry Homes not only sets the bar high for quality, but also understands the importance of your home as a place where lifelong memories are created and cherished family traditions are born.
When you choose Perry Homes, you're choosing peace of mind. Their commitment to quality doesn't stop at construction – it also extends to customer satisfaction. Perry Homes stands behind their work with an industry-leading home warranty, meaning you can rest easy knowing that your investment is protected and that any potential issues will be addressed promptly and professionally.
As well, all Perry Homes at Meyer Ranch come equipped with state-of-the-art smart home technology. From energy-efficient thermostats to smart lighting and security systems, these features make your life more convenient and connected. You can control your home's environment and security at the touch of a button, giving you peace of mind and added convenience.
From exceptional designs to smart home technology and a commitment to quality backed by a leading home warranty, Perry Homes is dedicated to making every moment in your new home one you'll cherish, so if you're looking to create lifelong memories and build cherished family traditions in the heart of the Texas Hill Country, look no further than Perry Homes.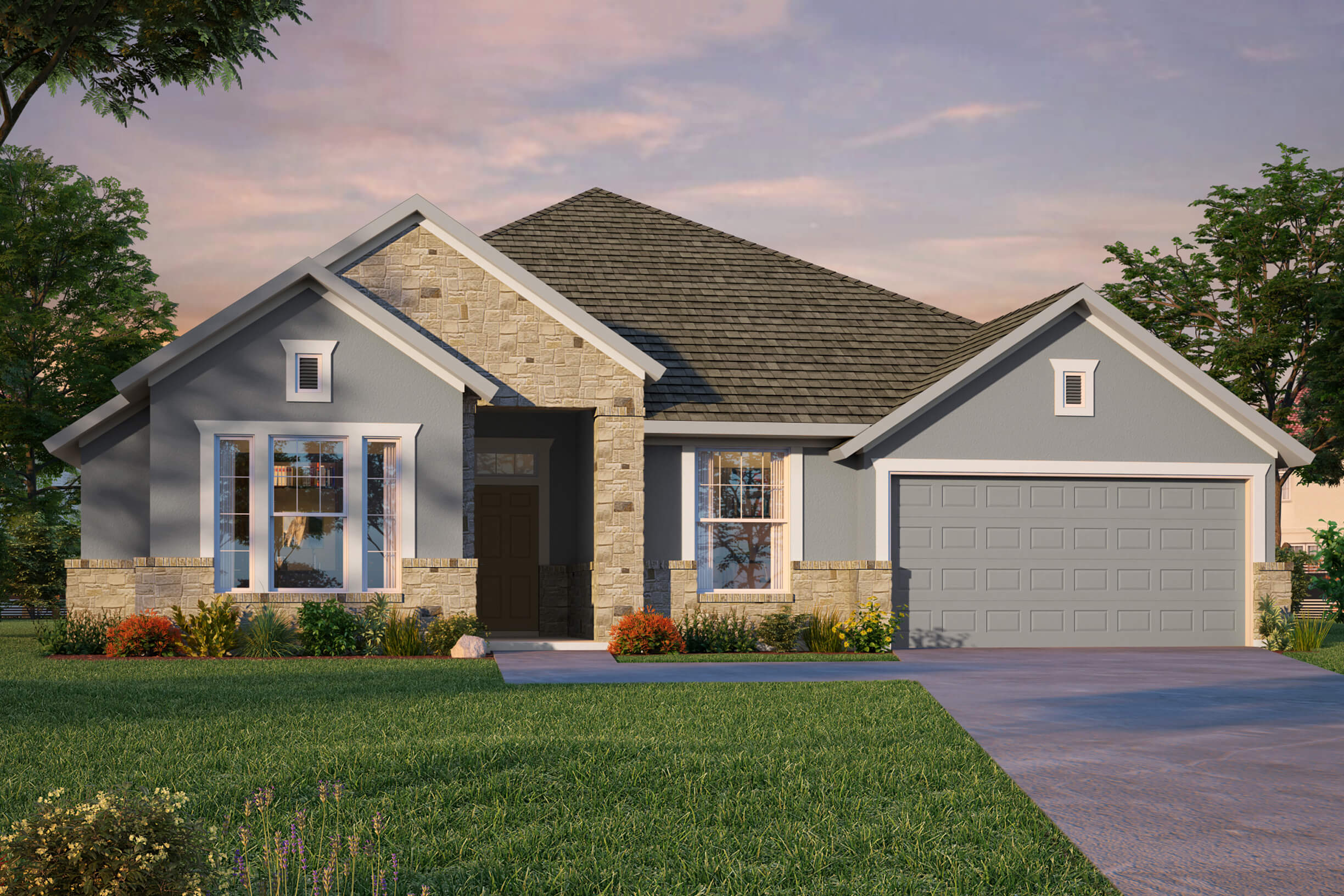 David Weekley Homes: Building Dreams, Enhancing Lives
Few names resonate with the level of trust, quality, and community impact as David Weekley Homes. Established in 1976 in Houston, Texas, this family-owned business has steadily grown to become one of the largest privately held home builders in America. Their journey is not just about constructing houses – it's about building exceptional homes, enhancing lives, and making a positive impact in the communities they touch.
With more than 45 years of experience in the homebuilding industry, David Weekley Homes brings a level of expertise and trustworthiness that's hard to match. When you invest in a David Weekley Home, you're investing in the wisdom and experience they've honed over the years to ensure your new home meets the highest standards of quality and craftsmanship.
When you choose a David Weekley Home at Meyer Ranch, you're selecting a residence that has been thoughtfully designed to blend seamlessly with the natural beauty of the surroundings while providing modern comfort and convenience. And, most importantly, you're choosing to become part of a vibrant community where you can build lasting relationships and create cherished memories.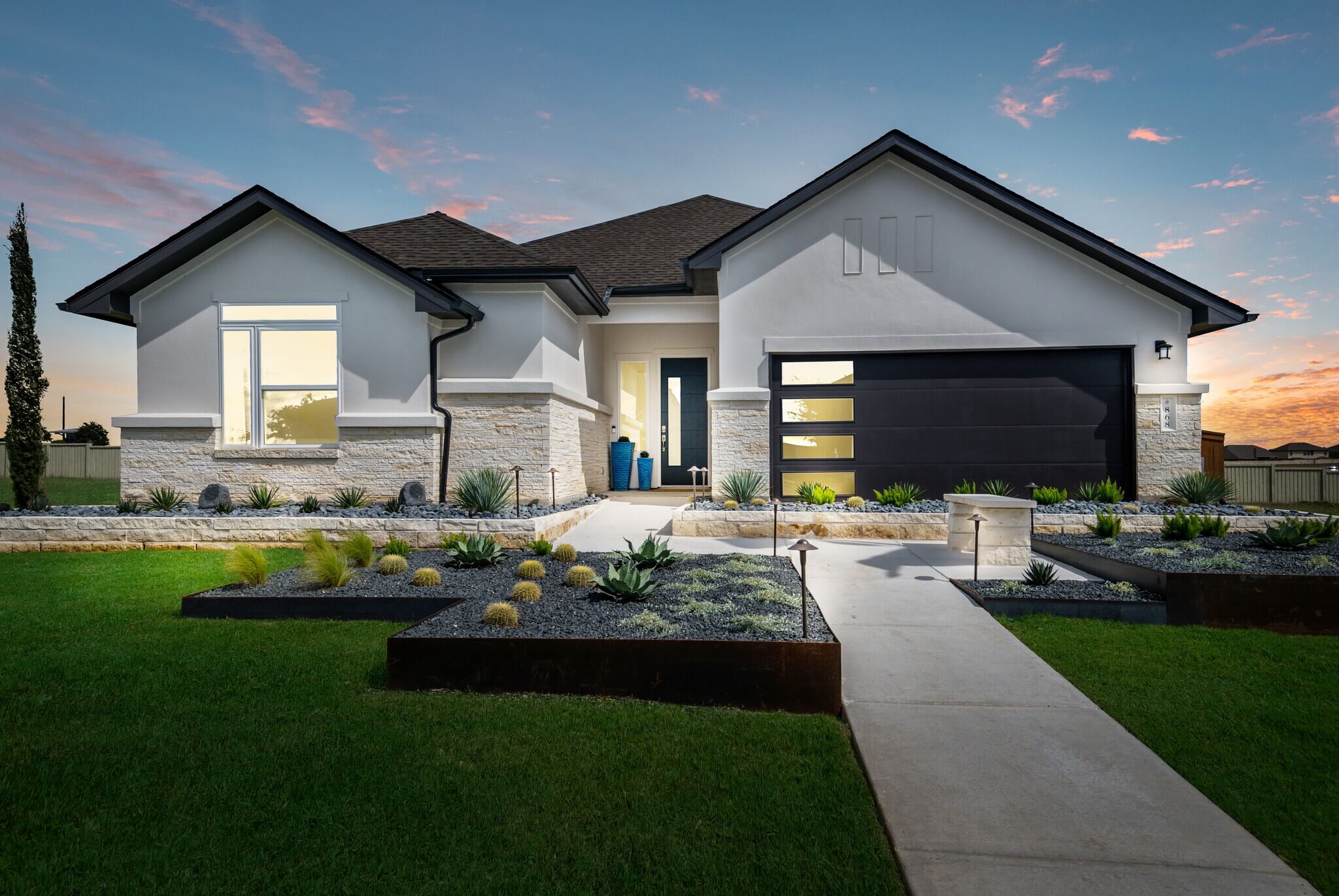 Scott Felder Homes: Where Integrity Meets Innovation
In the competitive world of homebuilding, some builders stand out not just for constructing houses, but for crafting homes that resonate with integrity, meticulous attention to detail, and innovative design. Scott Felder Homes is one such builder, earning accolades and awards for their unwavering commitment to quality and excellence.
As a twenty-time winner of "Volume Builder of the Year" awards from multiple builders' associations across Texas, Scott Felder Homes has been widely recognized for their dedication to innovation, quality, and excellence in the homebuilding industry.
When you choose Scott Felder Homes, you're choosing a builder that leads the market and sets the standard for others to follow. They prioritize high-quality construction, ensuring that your home is not just beautiful, but built to last – when you step into a Scott Felder Home, you'll immediately feel the difference in craftsmanship and attention to detail.
Every homeowner is unique, and Scott Felder Homes specializes in tailoring their services and products to your desires and sense of style. Your home should reflect your personality, your aspirations, and your way of life, and with Scott Felder Homes, you're not just getting a cookie-cutter house – you're getting a home that's uniquely yours, designed to cater to your needs and preferences.
Meyer Ranch is thrilled to welcome Scott Felder Homes into its esteemed lineup of builders. Together, we look forward to not only constructing houses but crafting homes where families grow, where communities thrive, and where memories are made.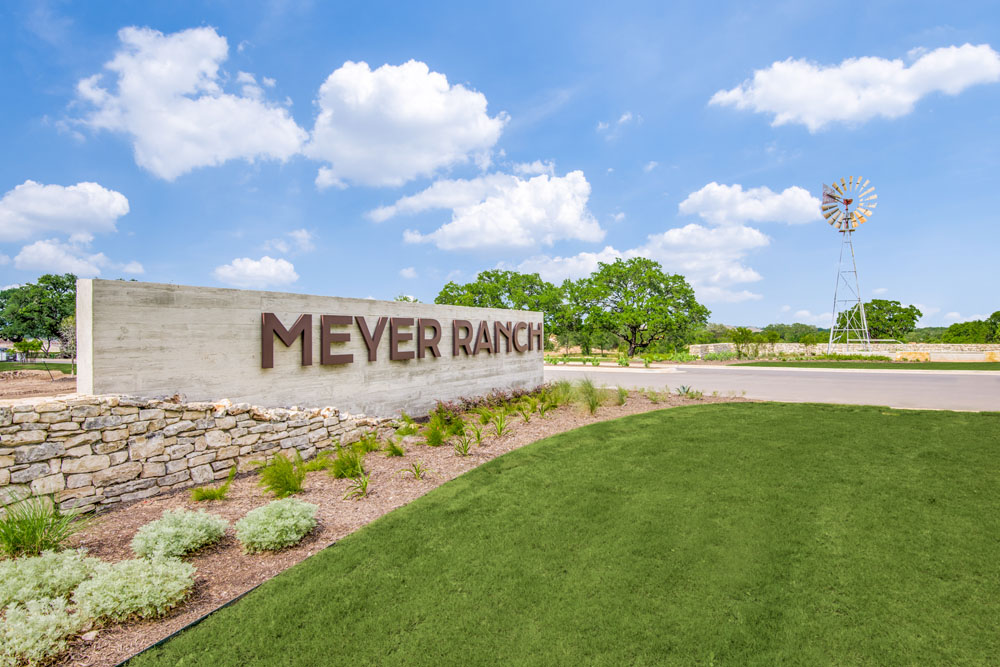 Find Your Dream Home at Meyer Ranch
With Perry Homes, David Weekley Homes, and Scott Felder Homes joining the Meyer Ranch community, you have an array of outstanding options to choose from. Whether you prioritize luxury, thoughtful design, or innovative features, these builders have you covered. If you're ready to make Meyer Ranch your new home and experience the beauty of the Texas Hill Country in a community designed specifically for your comfort and enjoyment, contact our team today to learn more about our available homes or to schedule a personalized tour.