Grand Opening of the All Inclusive 2.5 acre Amenity- The Haus
We are thrilled to announce the opening of the newest amenity at Meyer Ranch, the Haus! Nestled in the heart of the community and sprawling over two and half acres, the Haus pays tribute to the rich history of New Braunfels and pairs perfectly with its sister amenity, the Community Green, where we host monthly events, concerts, food truck nights, and more.
The fully equipped fitness center and 3,000 square foot resort-style swimming pool are perfect for those looking to stay active and healthy, while the green spaces and splash pad provide a fun and relaxing atmosphere for families to enjoy.
The Haus truly embodies the feeling of bigger and brighter here at Meyer Ranch, reflecting the unique character of New Braunfels while fostering an innovative, welcoming, and vibrant community, and we can't wait for you to experience it for yourself!

A Grand Opening to Remember
The grand opening of the Haus was a huge success, and we were thrilled to welcome over 350 people to the event, who enjoyed giveaways, drinks, cotton candy, and a variety of delicious food from food trucks – our builders also generously sponsored beach balls and pool noodles, making the splash even more fun for everyone who attended.
It was wonderful to see so many members of the community come together and enjoy the new amenity, soaking up the sunshine and making a splash. The grand opening event showcased the community spirit of Meyer Ranch, and we can't wait to see the Haus continue to bring people together in the months and years to come.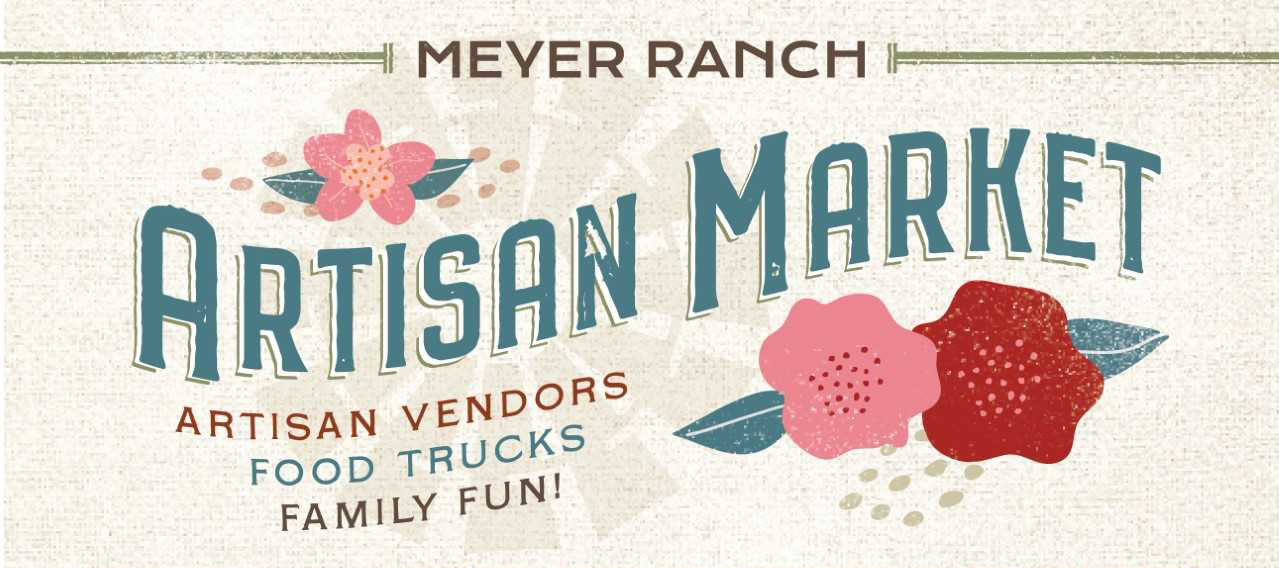 There's More Excitement on the Way
We're excited to announce two upcoming events at Meyer Ranch that you won't want to miss! First up is the Artisan Market, which will be held June 2nd and August 11th from 4:30-9 pm, where we'll have over 30 vendors selling homemade goods, jewelry, gifts, and more. This is the second year we've held the market, and it's the perfect way to kick off the spring season. Food trucks will also be available on site, so you can make a day of it and enjoy all that the market has to offer.
Next up is our Summer Concert Series, featuring two concerts with local favorites Colton's Kin and Shelby Rae Marshall. These New Braunfels artists will take the stage at The Community Green, where you can hang out with friends and family, grab food from the food trucks, and enjoy the show. Bring your cooler, blanket, and chairs and settle in for a fun and relaxing evening under the stars. The Summer Concert Series is a great way to unwind and make memories with loved ones this summer, and we can't wait to see you there!
Live Bigger and Brighter at Meyer Ranch
Whether you're lounging by the resort-style swimming pool, enjoying a live music concert at The Community Green, or browsing for unique gifts at our annual Artisan Market, there's always something happening at Meyer Ranch.
But it's not just about the amenities and events – it's about the wonderful people who make up our community. Whether you're a young family, a retiree, or anyone in between, you'll feel right at home at Meyer Ranch.
If you're interested in experiencing the sense of community and connection that Meyer Ranch has to offer, contact us today to learn more about our available homes and schedule a visit to see our community in person.