Our Guide to New Braunfel's Top Attractions
Discover New Braunfels, Texas, a captivating city nestled near the heart of the Lone Star State. With its rich history, vibrant culture, and captivating natural beauty, New Braunfels offers plenty to do and see for visitors of all ages. Whether you want to enjoy outdoor adventures, explore historic sites, or indulge in delicious cuisine, this city has it all, so join us as we uncover the top things to do in New Braunfels.
Explore the Great Outdoors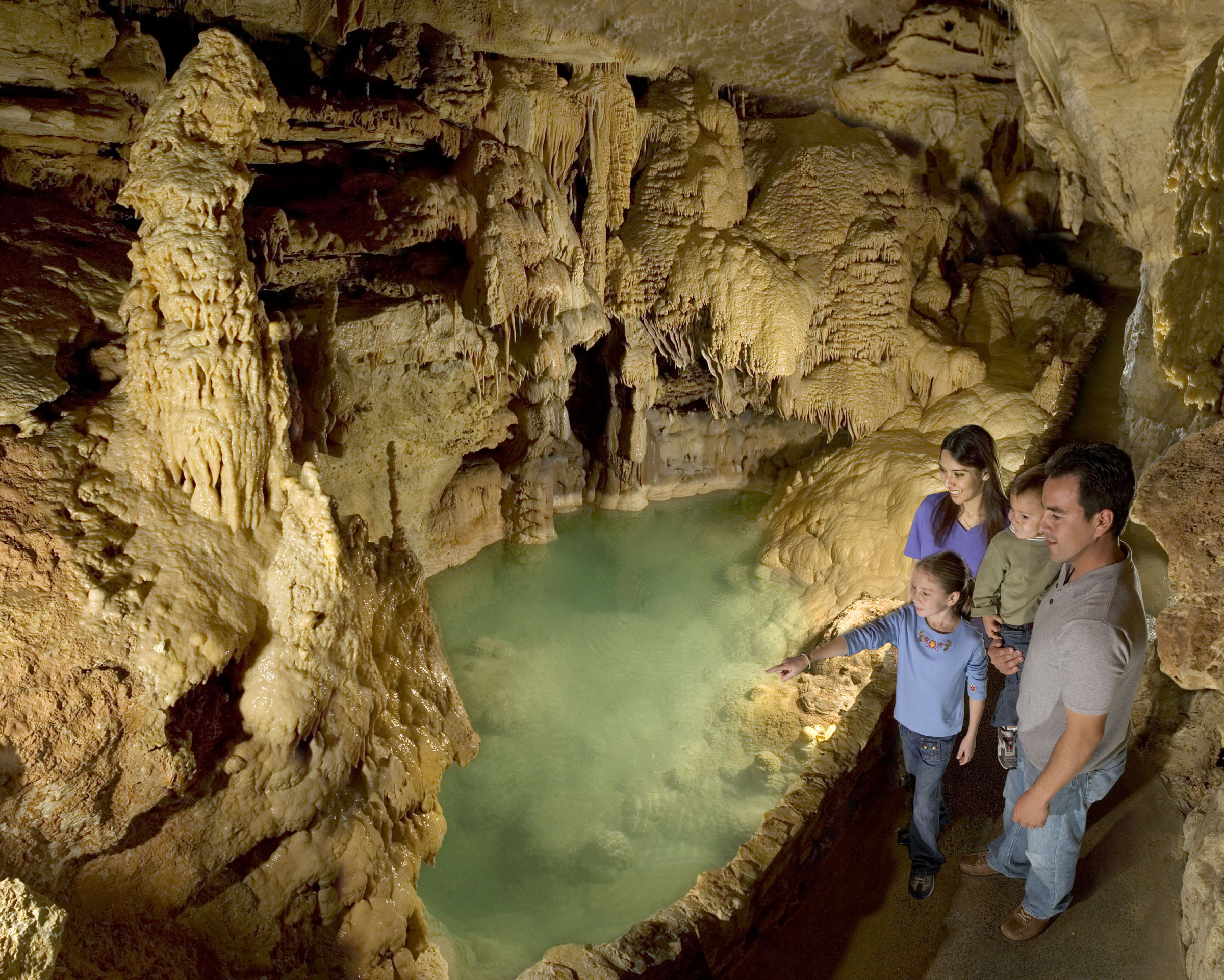 Float Downriver
The Comal and Guadalupe rivers are beloved local hotspots for tubing, paddleboarding, kayaking, and swimming. The Comal River is perfect for a short, relaxing journey downstream, surrounded by lush greenery and the gentle murmur of the river. If you'd prefer to make an entire day of it, the Guadalupe is your best bet – just remember to pack some sunscreen and snacks!
Explore Landa Park
Discover the natural beauty of Landa Park, a vast recreational area offering something for everyone. Take a leisurely stroll along the park's trails, including the 1.6 mile round-trip loop on the Panther Canyon trail, or simply unwind at one of the many picnic spots and let your kids enjoy the playgrounds. Don't miss the chance to rent a paddleboat for a cruise around the lake that you're sure to remember, or take a tour of the park in style on the miniature train line.
Discover the Natural Bridge Caverns
The Natural Bridge Caverns are a must-see site when visiting New Braunfels. Join a guided tour and to see and learn about the stunning underground limestone formations that have been evolving for thousands of years. And if you want to add an extra layer of excitement to your trip, check out the other fun activities offered at the caverns, including safaris at the nearby Natural Bridge Wildlife Ranch, zip-lining, rappelling, or the Canopy Adventure Course.
Make a Splash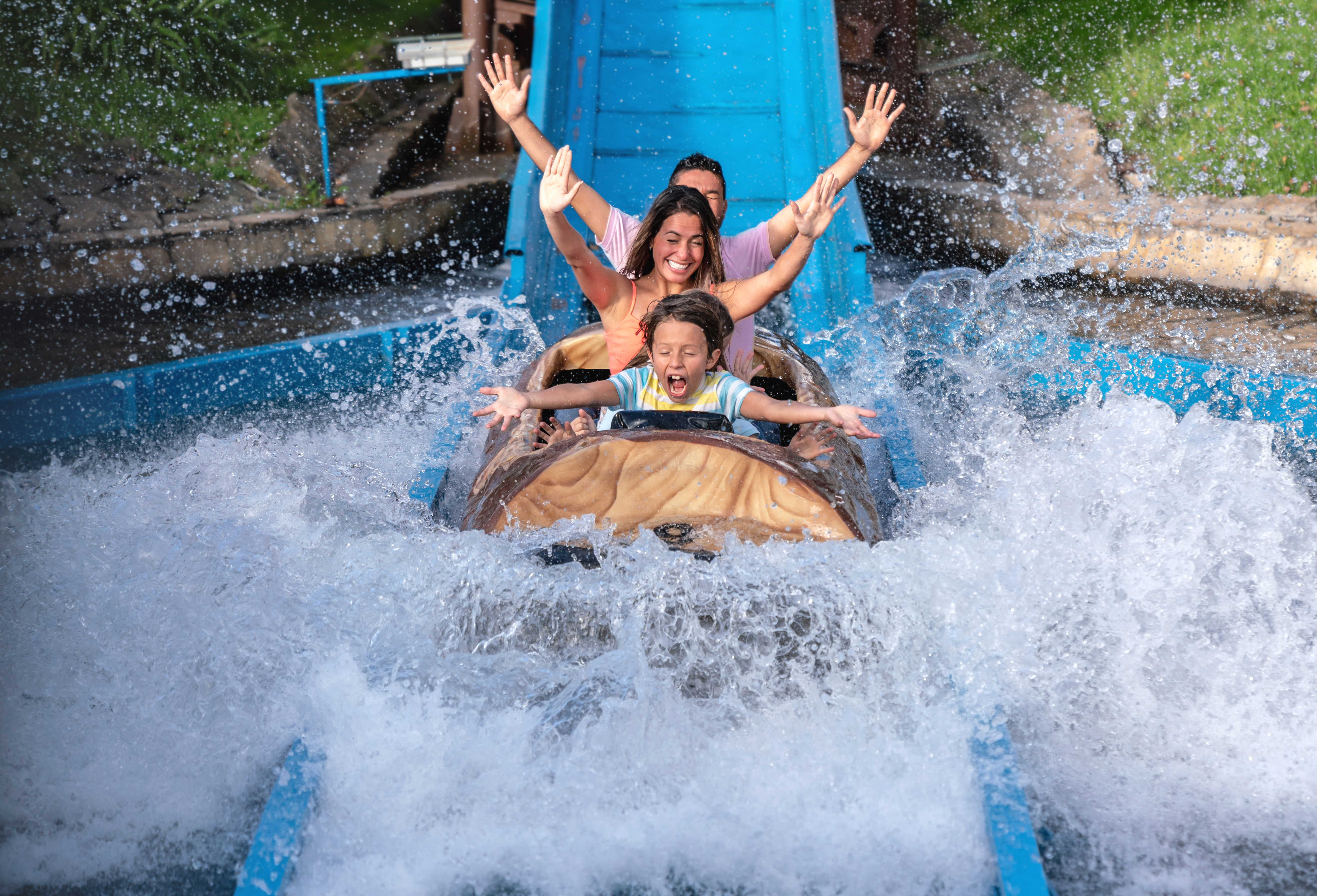 Schlitterbahn Waterpark
Dive into exhilarating water adventures at Schlitterbahn, a premier attraction in New Braunfels that has been voted the world's best waterpark for 24 years running. With miles of slides and chutes, heated pools, family-friendly areas and water playgrounds for the young ones, this top-rated water park promises a full day fun and excitement for all ages.
Lake and River Activities
While we've already mentioned the river tubing trips, that's not the only thing New Braunfels offers for water sports enthusiasts. Grab a kayak, raft, or paddleboard and explore the scenic rivers and lakes, including the opportunity to navigate some light rapids in the lower section of the Guadalupe. Canyon Lake is also a popular spot with local anglers hoping to land largemouth bass and channel catfish. With an abundance of waterways, there's no shortage of aquatic activities to satisfy your adventurous spirit.
Take in the History and Culture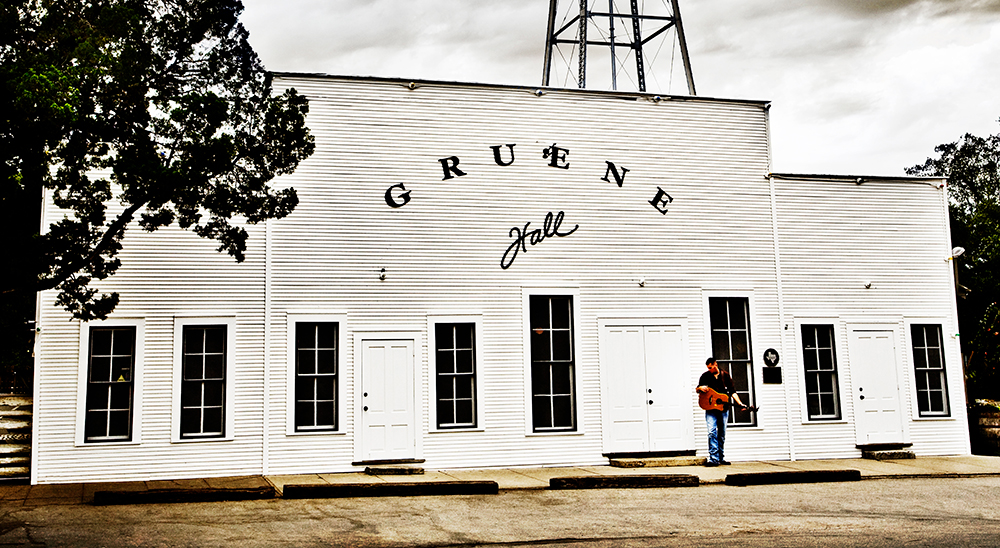 Gruene Historic District
Step back in time as you explore the Gruene Historic District, a charming area brimming with beautifully restored historic township buildings and storefronts, some of which date back to the late 1800s. Be sure to visit Gruene Hall, the oldest continuously operating dance hall in Texas, where you can catch live music performances every day of the week and embrace the spirit of small-town Texas living.
Sophienburg Museum and Archives
The rich heritage of New Braunfels is on full display at the Sophienburg Museum and Archives. Learn about the city's German roots and explore exhibits that showcase its history and cultural significance, starting from the very first immigrants who settled in the area. This museum is dedicated to preserving and sharing the stories that have shaped New Braunfels into the vibrant community it is today, and frequently hosts field trips, educational tours, and other local events.
Get a Taste of New Braunfels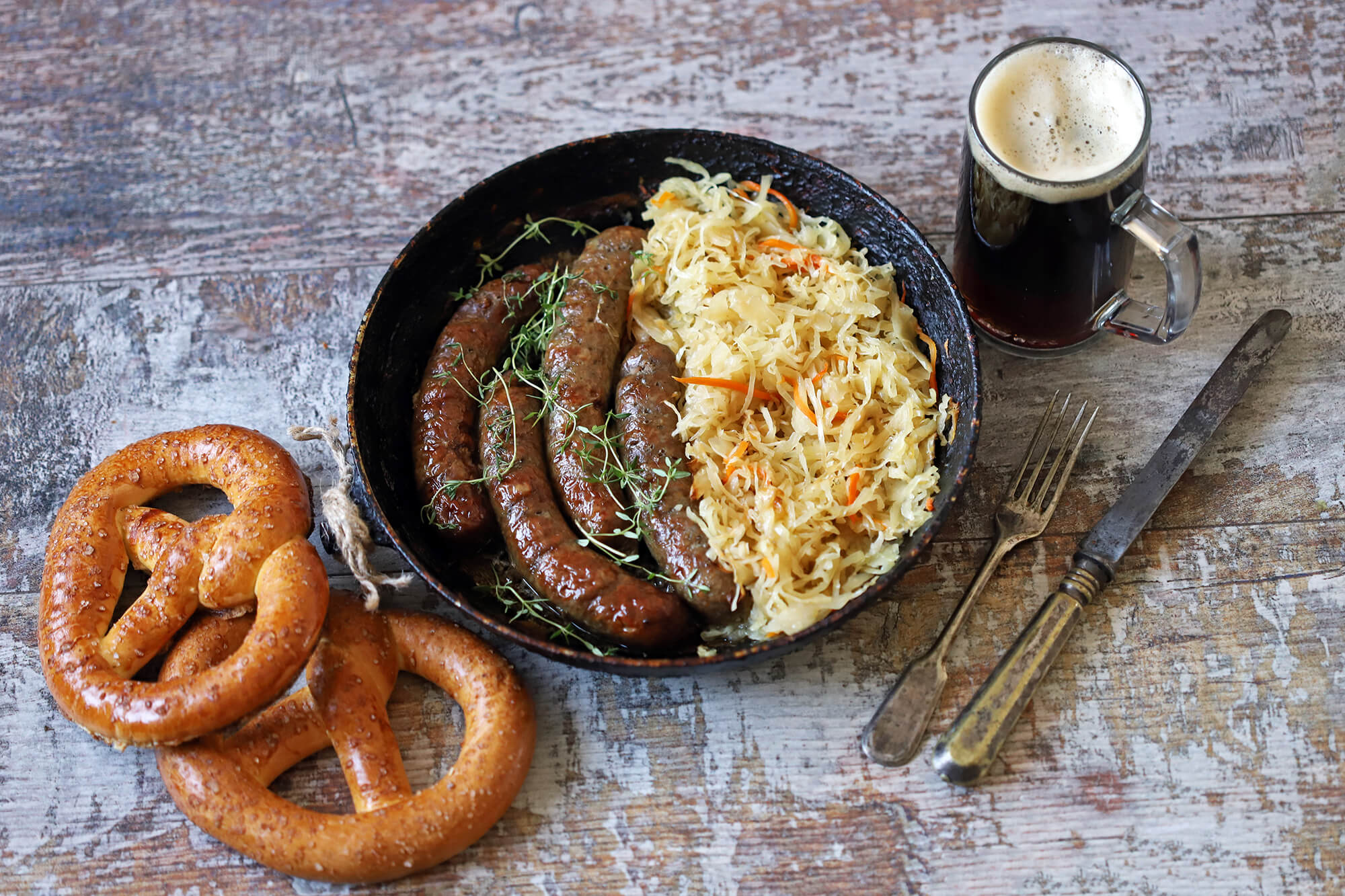 German Cuisine
No visit to New Braunfels is complete without sampling traditional dishes like bratwurst, schnitzel, and sauerkraut. Don't forget to pair your meal with a cold glass of German beer for the complete experience – nothing hits the spot on a sunny Texas day quite like an ice-cold hefeweizen.
The Alpine Haus Restaurant is the perfect spot to soak up some Old World atmosphere, and if you'd prefer to fire up the grill yourself, Granzin's Meat Market offers an unbeatable variety of fresh and cured sausages. If you've got a sweet tooth, don't pass up the opportunity to visit Naegelin's Bakery, which holds the distinction of being the oldest operating bakery in Texas. From classic sweets like lebkuchen to fresh loaves of pumpernickel, you'll find it hard to leave empty-handed.
Tex-Mex
While New Braunfels is most well-known for its German food, there is also plenty of delicious Tex-Mex to choose from. From mouthwatering tacos and enchiladas to sizzling fajitas, local favorites like Casa Garcia's and Smokin' Joes have you covered, and you can always stop by Cantina del Rio to try one of their famous margaritas – voted best in New Braunfels for over a decade!
Barbecue
Like any Texas town worth its salt, New Braunfels is a haven for BBQ lovers. From fall-off-the-bone ribs to slow-smoked brisket with a perfect bark, New Braunfels has been perfecting the art of smoked meats for nearly a century. Local favorites include the original Black's Barbecue, family-owned and operated by three generations of pitmasters, and Cooper's Old Time Pit Bar-B-Que, which frequently appears on lists of the top BBQ joints in all of Texas – and if you know how seriously Texans take their barbecue, that's saying something.
Join the Festivities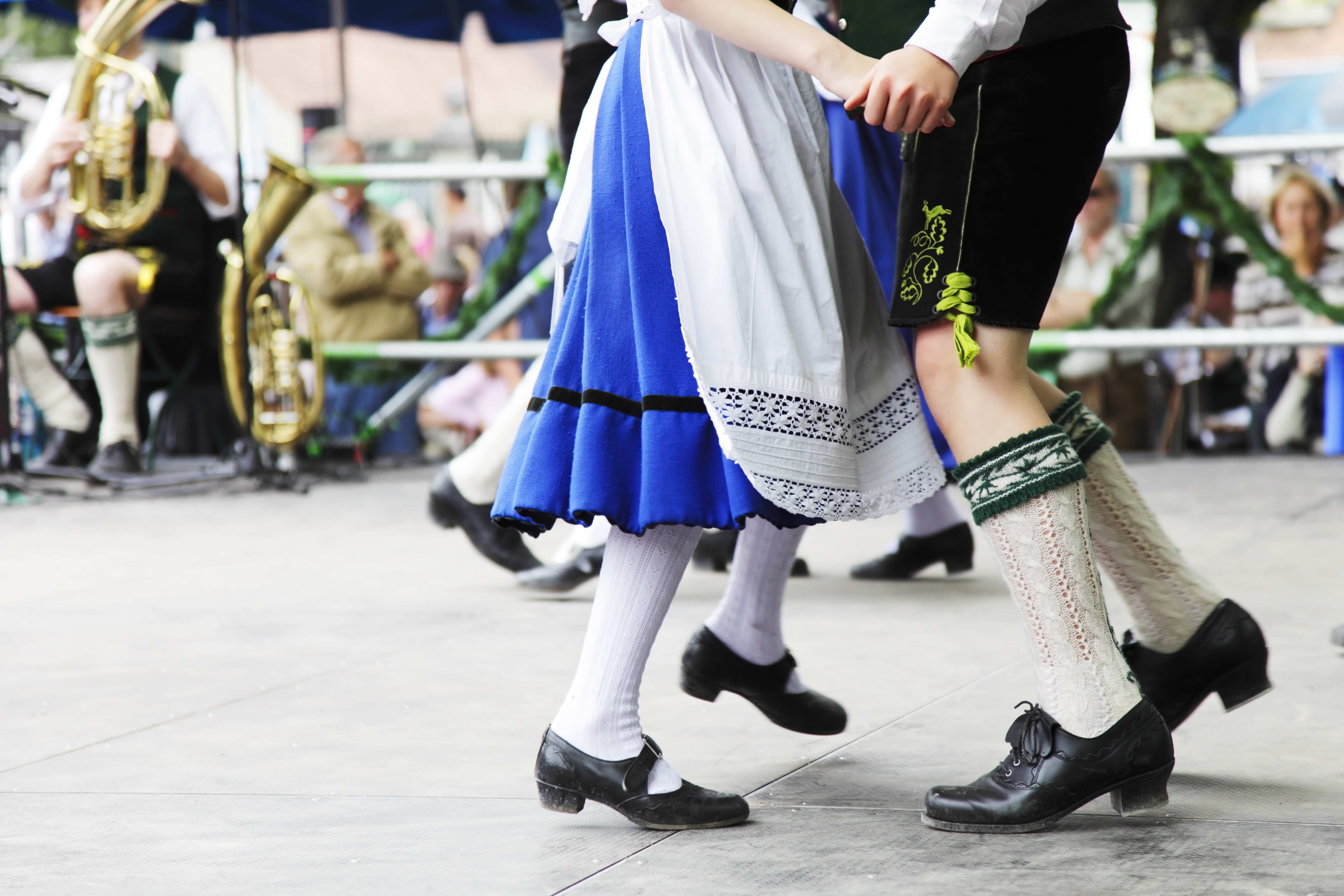 Wurstfest
Sink your teeth into Wurstfest, an annual celebration that pays homage to New Braunfels' German heritage. Hosted each November, this lively sausage festival features live music, carnival rides, and a wide selection of traditional German food and beverages. Immerse yourself in the vibrant atmosphere, dance to lively tunes, and enjoy the cultural performances that make Wurstfest a truly unique experience.
Wein and Saengerfest
Raise a glass to Wein and Saengerfest, a wine and music festival that showcases the best of New Braunfels. Stroll through the streets, sampling local wines and enjoying live entertainment. Discover talented local musicians, explore vendor booths filled with unique crafts, and celebrate the town's roots in this lively and spirited event.
Wassailfest
Named after a mulled punch that can be traced back to medieval Germany, Wassailfest is an annual Yuletide celebration that seems downtown New Braunfels come alive with colorful holiday lights. If you happen to be in New Braunfels in December, don't miss the chance to see the lights, hear the carolers, and check out the vendor stalls – with a warm cup of wassail in hand, of course.
See Why Life in New Braunfels is Bigger and Brighter at Meyer Ranch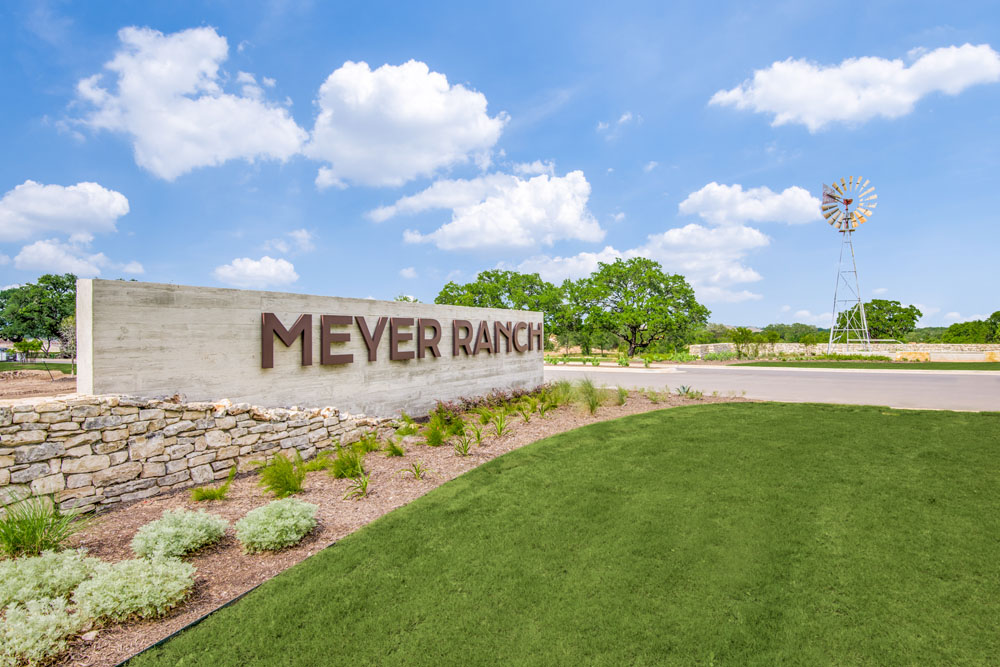 Imagine waking up in the beautiful Texas Hill Country each morning with outdoor activities, luxury amenities, and New Braunfels' top attractions all just moments away. At Meyer Ranch, you can immerse yourself in the charm of New Braunfels while enjoying a close-knit community atmosphere and all the benefits that a premier master-planned community has to offer.
At Meyer Ranch, you'll be part of a meticulously designed community that prioritizes comfort, convenience, and a sense of belonging. From thoughtfully designed community spaces to exceptional schools and proximity to nearby cities like San Antonio and Austin, everything you need is within reach.
View our virtual model home park for a closer look at our available luxury homes, or contact us to schedule a personalized appointment and find out how you can experience the best of New Braunfels living at Meyer Ranch.