Discover Meyer Ranch: A Community with First Class Amenities in New Braunfels
Ask anyone to recommend a community with first-class amenities in New Braunfels and one name is sure to be mentioned again and again: Meyer Ranch.
The reason is simple. Meyer Ranch goes far beyond the usual amenities you'd expect to find in a premier Hill Country community. Its landscape is painted with unique attractions that both pay homage to the history of the area and pave an exciting path to the future of the community.
Other new home communities in New Braunfels may claim to offer something for everyone. Meyer Ranch backs it up with a full lineup of activities, attractions, and events that will appeal to residents of all ages. We want to take a moment to introduce you to this amenity-rich community.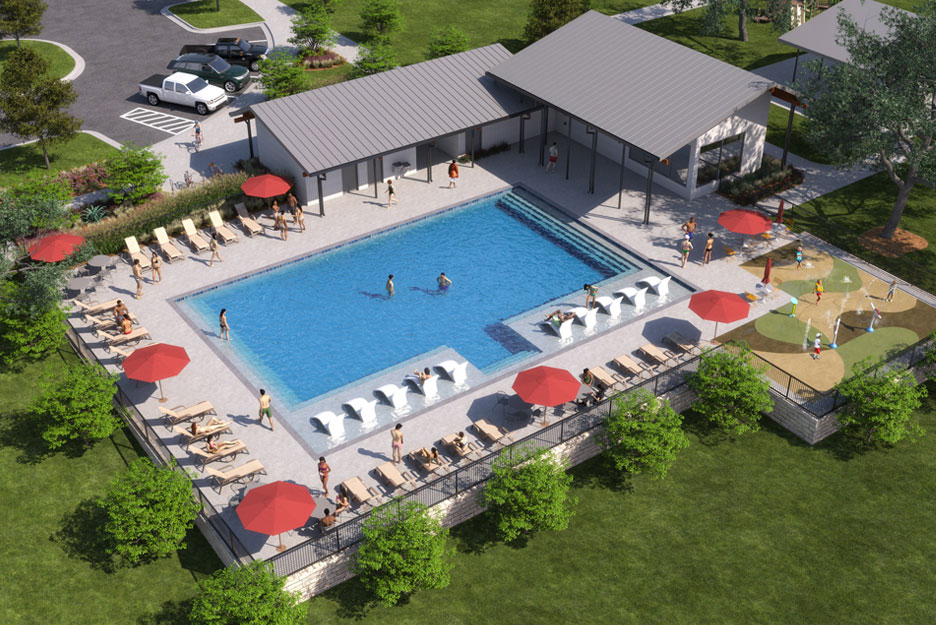 The Haus: Coming to Meyer Ranch in 2022
The Haus at Meyer Ranch is where you'll find all the amenities you think of when you're looking for a beautiful new home community, presented with their own unique Bavarian and Hill Country twist. Spanning 2.5 acres, The Haus is the heart of Meyer Ranch.
When you step inside you'll be blown away by the fully equipped, modern fitness center exclusively for the use of Meyer Ranch residents. Outside The Haus, you'll be able to enjoy a huge resort-style swimming pool that encompasses over 3,000 sq. ft. What a great place to cool off, relax or work out on a hot summer day! There's also a splash pad for the littles.
The Haus also features plenty of lush green spaces for play and family activities.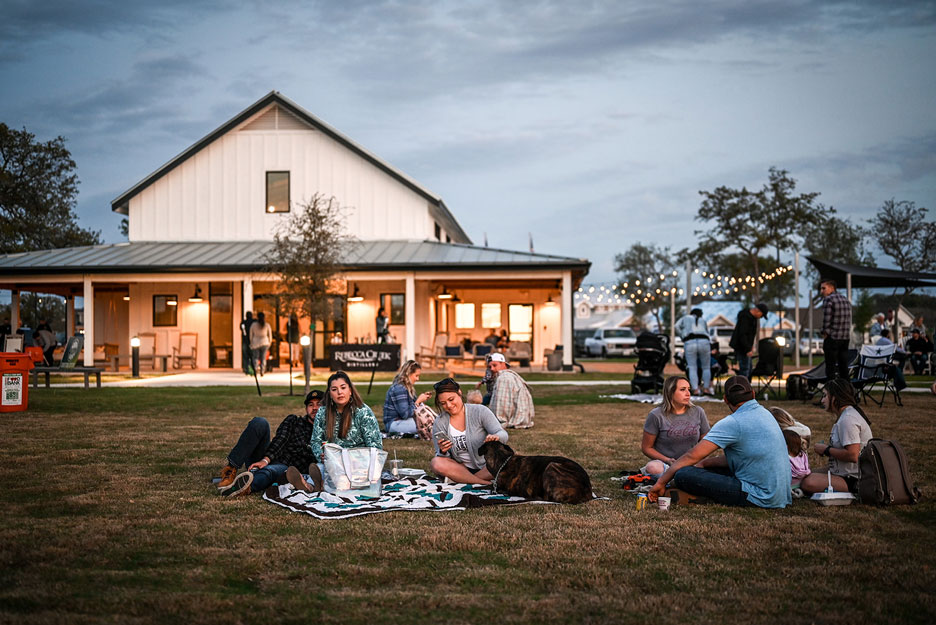 The Community Green: Concerts and Connections
At Meyer Ranch, if you want to know where special things are happening, the answer is likely to be, "At the Community Green." This is the perfect setting for concerts on the event lawn featuring favorite local acts.
The HOA sponsors events for Meyer Ranch residents every month as part of one of the best lifestyle programs in New Braunfels. These are generally held at the community green as well, and they're a great opportunity to mingle and make new friends. Some of our most popular events are our food truck nights, featuring a variety of cuisines and lots of opportunities to try new foods from local vendors.
The playground is another popular attraction at the Community Green. You'll almost always find kiddos there blowing off steam and having fun.
Evenings at Meyer Ranch find family and friends gathered around the firepit at the Community Green relaxing, socializing, and taking in the natural beauty of the Hill Country.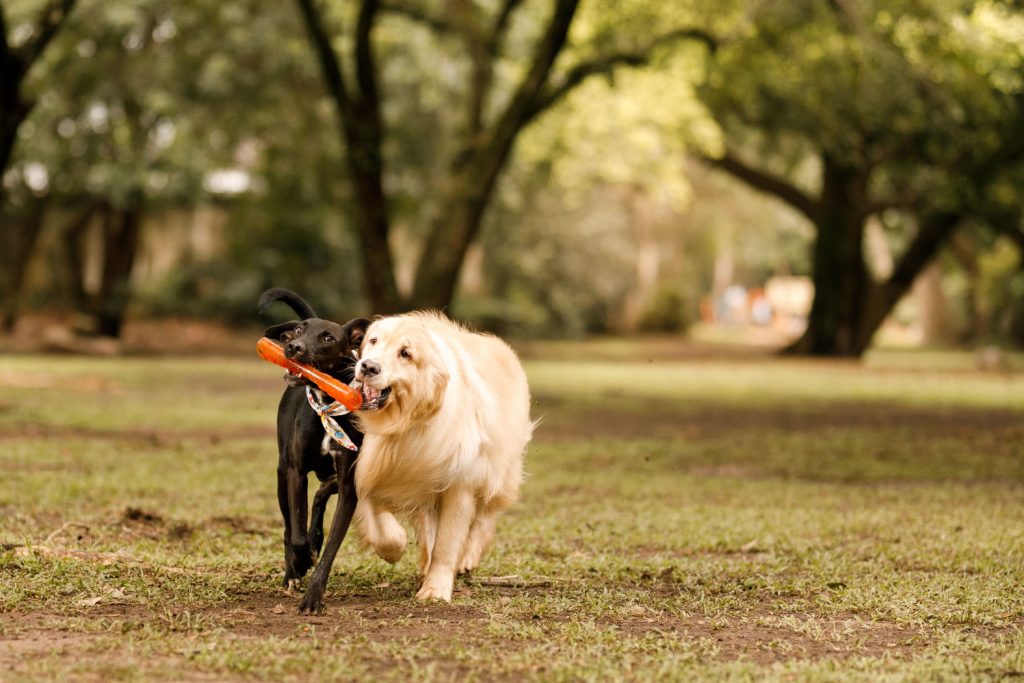 Furry Friends are Part of Our Family!
At Meyer Ranch, when we say we have something for every member of the family, we really mean every member – including those with paws and tails! There's plenty of room at our dog park for your pups to run, play, and socialize. And there's a seating area where you can relax and meet other dog lovers and their owners.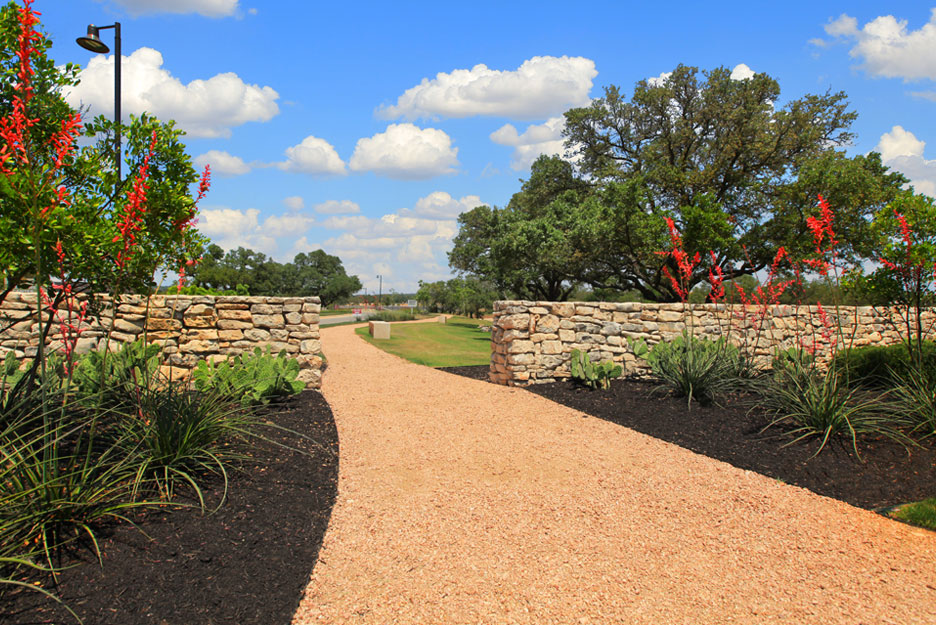 Hit the Trails Close to Home
One of the biggest benefits of living in the heart of the Hill Country is being surrounded by all of its breathtaking beauty. Our green spaces and trail system are designed to take full advantage of nature, carving out trails where you can stretch your legs as well as quiet spaces where you can escape and enjoy some solitude.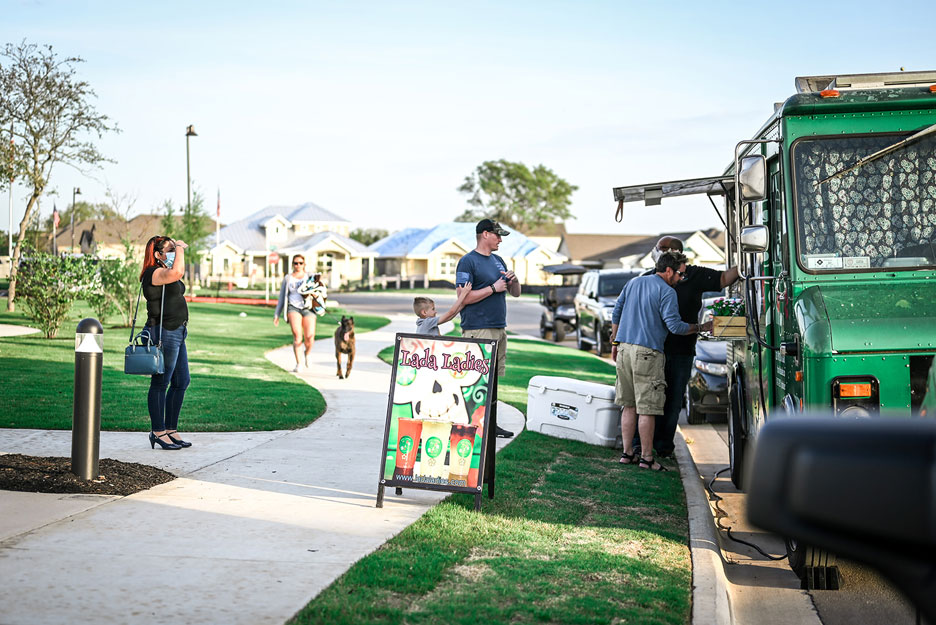 There's Always Something to Do at Meyer Ranch
Wondering what types of events you can participate in when you choose Meyer Ranch? It really runs the gamut from art for the kiddos to a yappy hour for your pups – and everything in between!
One of our more popular events is our summer concert series on the lawn at the Community Green. Past performers have included Jesse & Dave and Briana Adams. Upcoming acts are Lane Smith, playing July 16th; and Brent Michael Wood, playing August 13th.
In June we sponsored a Yappy Hour for dogs and their humans at the Meyer Ranch Dog Parks. Local dog treat food truck Snackin' Waggin' was on hand for the four-footed attendees, and local brews were available for the owners.
View our event calendar here for all of the great upcoming community events at Meyer Ranch!
This is just a sampling of the events and activities you can be part of when you're a homeowner at Meyer Ranch. Get the latest info on what we're doing at Meyer Ranch by following our Facebook page.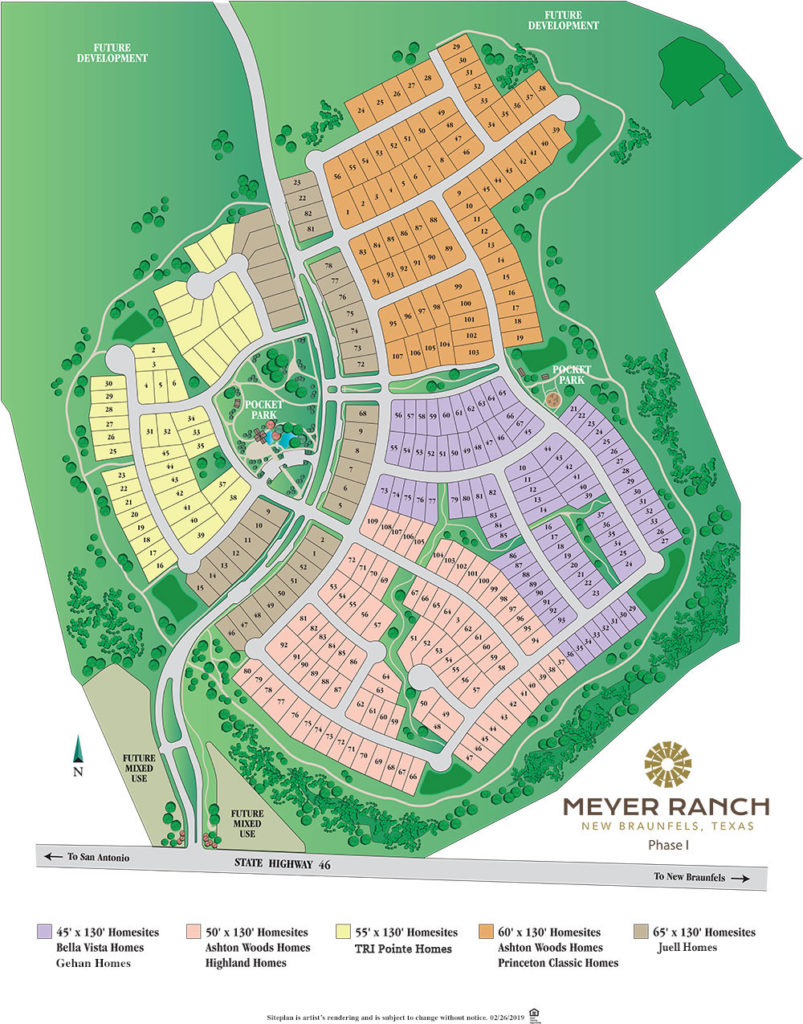 Interested in available new homes in New Braunfels?
We invite you to explore Meyer Ranch, a beautiful community with amenities in New Braunfels. Stop by and take a glimpse inside our vision for a family-centered community where you can easily connect to nature, your family, and your friends. Meet our builders. One of them is sure to be the perfect match to create the home you and your family have been dreaming of.
Bella Vista Homes
Each builder was carefully chosen for the unique style and characteristics they bring to Meyer Ranch. Yet they all share a commitment to exceptional quality and complete customer satisfaction.
Stop by for a sneak preview!
We'd love to show you our plans for amenities like the Historic Heimer House, the home of the original owners of Meyer Ranch. Built in the 1850's, this Texas State landmark is a true glimpse into the past – and a beautiful vantage point for dreaming of the future. Schedule your tour today!