Why Meyer Ranch is the Most Exciting New Home Community in New Braunfels, TX
We're thrilled to give you a preview of all the amenities that are coming to Meyer Ranch in 2022! It almost feels like unwrapping gifts that will just keep on giving to you and your family. Meyer Ranch is quickly gaining a reputation as one of the most exciting new home communities in New Braunfels, TX thanks to its unique amenities, beautiful location and exceptional builders. This is an excellent time to find your ideal home in the Hill Country, as we've recently released new homesites in Phase II of our community with a Phase III coming soon!
Choose your homesite now, or find your perfect quick move-in home, and see all the action as these new amenities come to life.
Chesmar Homes Has New Homes For Sale in New Braunfels!
Welcoming Chesmar Homes to our family of builders was definitely a highlight of 2021. We're happy to announce that Chesmar's beautiful model home is now complete and open for tours! Stop by to learn more about this award-winning builder and see if they might be the right fit for you. The Grand Opening event for the model home will be held in 2022 – be on the lookout for more information!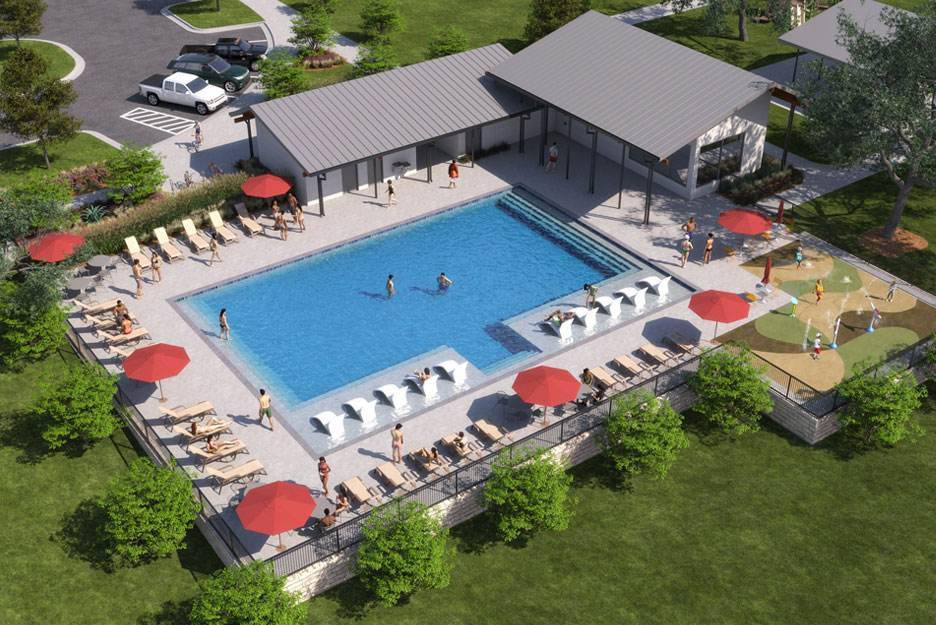 We've Started Work on The Haus!
Slated to be complete in 2022, the opening of The Haus will solidify Meyer Ranch's position as having the best community amenities in New Braunfels. We have signage up announcing that we're working on this unique community center, and currently we project it to be complete in the summer of 2022.
The Haus is set on an impressive 2.5 acres of land and combines the very latest amenities with touches of Germanic and Hill Country flavor. There will be plenty of room to swim laps or just have fun in the 3,000 sq. ft. swimming pool. Children have their very own splash pad where they can cool off and make new friends on hot summer days.
Getting and staying fit will be something you look forward to, thanks to the modern, fully equipped, fitness center that will be part of the house. Golf enthusiasts will love the three-hole putting green, as well as golf cart parking nearby.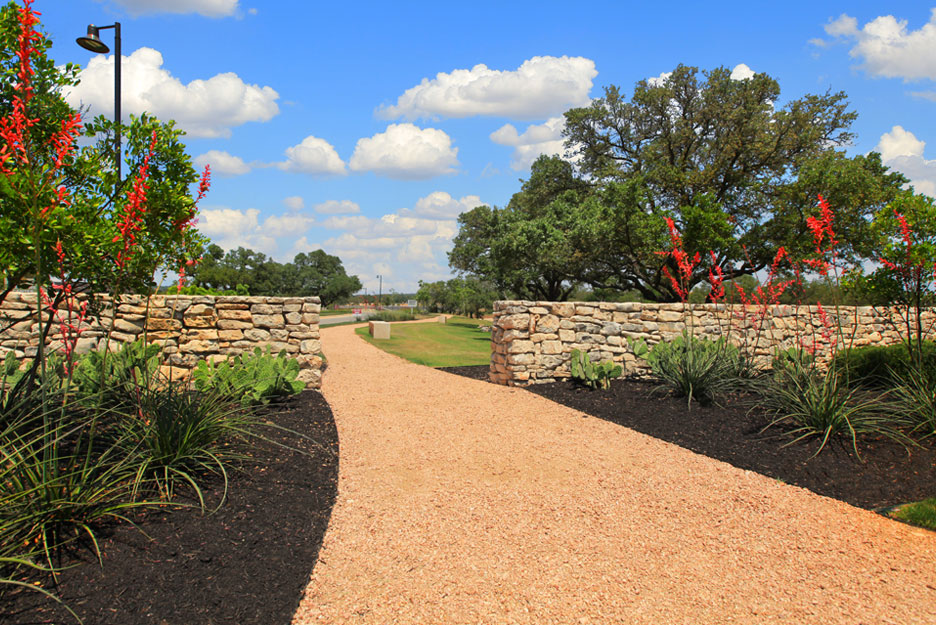 Bringing You Closer to Nature
When we ask homeowners why they chose to live in our master planned community in New Braunfels, one of the most common answers we hear is the natural beauty that surrounds us. And while the views are certainly inspiring, there's nothing like being out in nature.
One of our projects for 2022 is extending and updating the trails at Meyer Ranch. Our trail system will include paths that lead to the heart of Meyer Ranch – The Haus – as well as to the historic Heimer House. We anticipate these trails to be complete in July, but you can see signage and photos soon!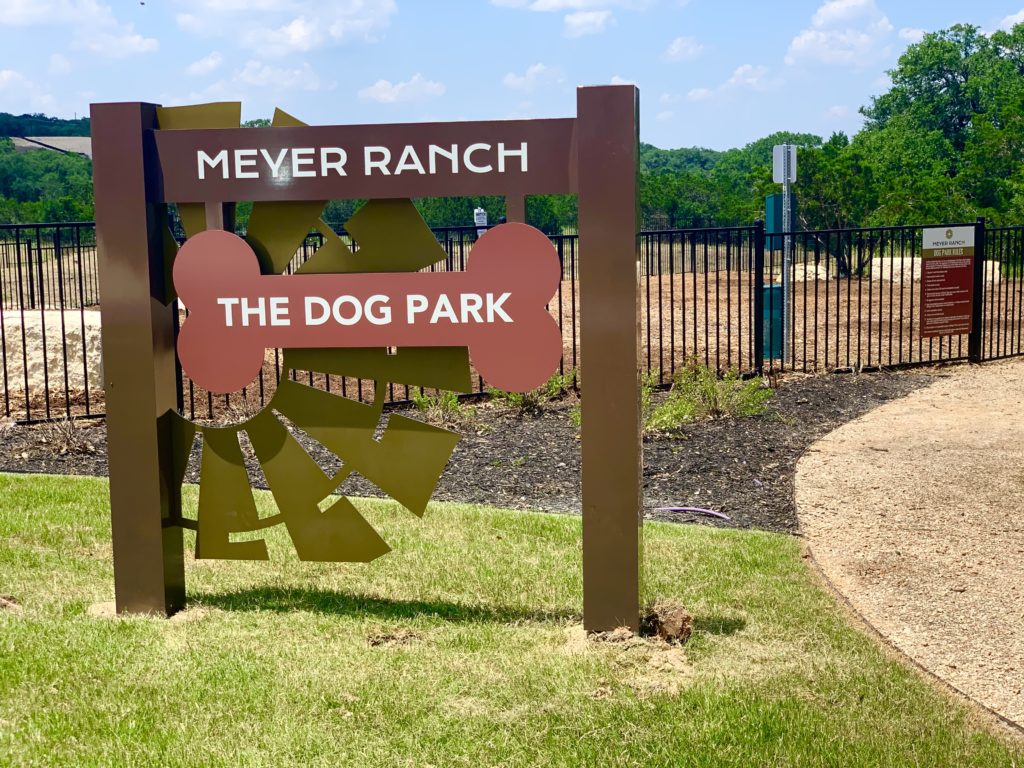 Parks For All to Enjoy!
The pocket parks located throughout Meyer Ranch are an ideal setting for people to gather, relax and enjoy life. In 2022 we're adding stone games to our pocket parks, and to a location near the Meyer Ranch dog park. Benches and sitting areas are also in the works for our pocket parks, offering a comfortable spot to take a break.
Making Meyer Ranch More Accessible
We're currently working on two new bridges to Meyer Ranch: one coming from Meyer Parkway and another coming from Meyer Ranch Road.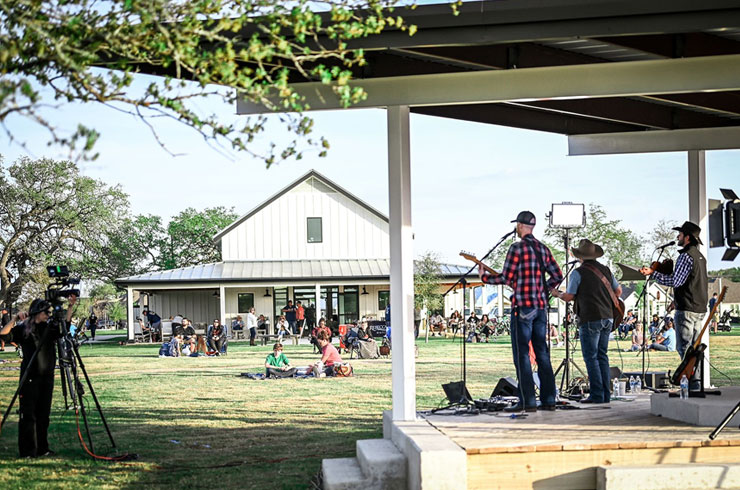 Amenities For Everyone!
We're excited about all the plans for Meyer Ranch in 2022, but we can't forget about the amenities you can already find in our community. In the summer, we hold concerts on the event lawn at the Community Green, as well as food truck nights and other monthly events. The firepit is a popular spot on cool winter evenings, and children love the playground at any time of year.
Pamper your pets at our dog park, with a large fenced-in area where your pups can run and play while you relax in the seating area with other pet parents.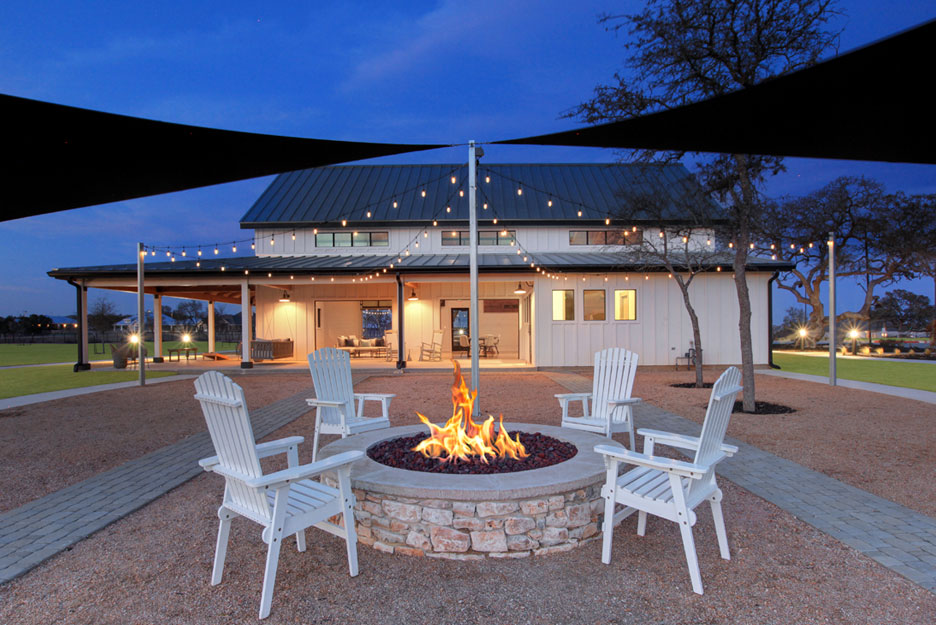 See Available New Homes in New Braunfels
Meyer Ranch is one of the premier new home communities in New Braunfels, Tx. We invite you to visit us, meet our builders, and get a first-hand look at how our plans for this community are coming to life. See our available new homes in New Braunfels here!
A Variety of Builders Who Share a Common Goal
We want to be sure you can find a new home at Meyer Ranch that fits your budget and reflects your personal style. That's why we have seven builders for you to choose from. And while they all have their own unique characteristics, they share an unwavering commitment to building beautiful, quality homes that exceed your expectations.