The Best Homebuyer Tips for 2020
Maybe you're a first time home buyer looking to take advantage of record-low mortgage rates. Or perhaps you've decided this is the right time to move up or downsize. Regardless of where you are in life, buying a home can feel intimidating. There are so many terms, so much paperwork, and what seems like endless details. We're here to help with our best homebuyer tips for 2020.
One of the best ways to take the intimidation out of buying a home is preparation. We've compiled a list of helpful homebuyer tips 2020 to help you approach your upcoming home purchase with confidence.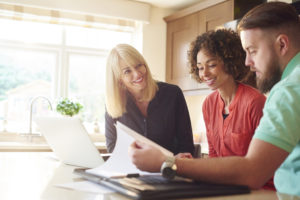 A Step-by-Step-Checklist
Let's start with a quick checklist you can refer back to as you go through the process of finding the new home of your dreams.
Do your research.
Round up your financial information.
Get preapproved for a mortgage.
Tour model homes and meet builders.
Choose your builder, floor plan, and homesite.
Submit your loan application.
Do a final walk-through.
Close and receive the keys.
Now let's get into a little more detail on each of these steps.
Research The Community
The first step in purchasing a new home is to decide where you want to live. If you're looking for new homes New Braunfels, we invite you to come to Meyer Ranch, take a tour, and see what we have to offer. See our resort-style pool and imagine how refreshing it would feel during the hot Texas summers. Explore the Community Green, where we'll host events like concerts, Farmers Markets, and outdoor movies, and hear about our plans for future amenities coming to Meyer Ranch.
Make sure your financial information is in order
One of the first steps you can take before you even start gathering your financial information is to use an online mortgage payment calculator and get an idea of how much home you can comfortably afford. This gives you a starting place, and you can always make adjustments if you need to.
Next, start gathering a few documents your lender will ask for. At the minimum, this will include:
Recent pay stubs
Recent bank statements
W-2s
If you haven't checked your credit score recently, it's a good idea to run a free credit report and make sure there are no surprises that could delay or derail your mortgage loan application.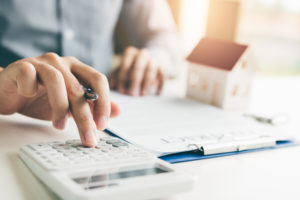 Get Preapproved for a Mortgage
The vast majority of people looking to buy homes in New Braunfels will need to borrow money to do so. Getting preapproved for a mortgage tells you exactly how much you can borrow, and it also signals to your builder that you're a serious buyer.
If you don't have a lender in mind for your mortgage, but you do have an idea which builder you plan to use, you might ask them for recommendations. Some builders use preferred lenders who specialize in working with borrowers looking to build a new home.
According to Investopedia.com, there are 5 critical components to getting preapproved:
Proof of Income
Proof of Assets
Good Credit
Employment Verification

Proof of Identity
A strong credit history and financial profile are important, especially in times of economic uncertainty. Lenders aren't as willing to take on borrowers who have a higher risk of defaulting.
Find the Home of Your Dreams
Now the fun part of your home search begins! It's time to tour model homes, meet builders, and get inspired. Some people find it helpful to make a list of "must-haves" and "nice to haves" for their new home to help keep them focused as they research different floor plans and options. Another helpful tip is to prepare a list of questions in advance that you want to ask each builder you're considering. That makes it easier to do a comparison and find the perfect fit for your family.
For some people, finding the right builder can feel overwhelming. When you're looking to buy homes in New Braunfels, Meyer Ranch has taken steps toward making home buying easy. Especially now with our best homebuyer tips!
We've done our due diligence and hand-selected seven of the most respected home builders in central Texas to be part of our community. Each of our builders has a spotless reputation and can be counted on for beautiful design, quality construction and unwavering commitment to customer satisfaction.
Builders at Meyer Ranch include:
Choose Your Builder, Floor Plan and Homesite
Once you've found the floor plan that perfectly fits your family, and the builder who can bring it to life, you'll select the homesite where your new home will be located. You'll sign a sales agreement with your builder and put down "earnest money" toward the purchase of your new home. Earnest money is money you put down to show the builder that you're serious about purchasing a home. The amount you'll put down will generally be between 1% to 10% of the purchase price of your new home.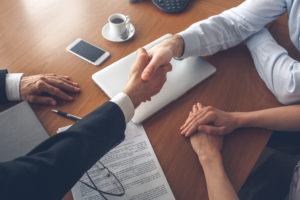 Submit Your Loan Application
Once you've signed the sales agreement, you'll start the formal loan application process with your mortgage lender. During this time the lender will verify that all the information you've provided is accurate, and your loan will go into processing and underwriting. Underwriting is the process a lender uses to determine the risk of offering you a mortgage loan. The factors most often cited in loan underwriting are referred to as the "five Cs" of underwriting: credit, capacity, cashflow, collateral, and character.
One of the most common mistakes homebuyers make is making changes to their finances between the time they're preapproved for a mortgage and the time the loan is going through processing. This is not the time to change jobs or make a major purchase. It's best to put off shopping for a new car, buying furniture, or opening a new credit card until after your mortgage loan has been approved.
Do a Final Walk-Through
Obviously there's a lot that happens between the time you sign the sales agreement and the time you do your final walk through. You'll choose all the details that go into making your new home uniquely yours, including colors, flooring, cabinetry, fixtures, countertops and more. You'll likely do a preliminary walk through once your home has been framed, and depending on the builder, you may do a few more onsite visits with your construction foreman.
A few days before closing, you'll complete a final walk-through of the property, which allows you to check and make sure that everything has been completed correctly.
Close and Receive the Keys
Now it's time for you to take ownership of your new home. Closing is generally a straightforward process that marks the transfer of ownership. You may sign documents in person with a representative from the title company, or with e signatures if allowed.
Once you have the keys in hand, you're the owner of your new home!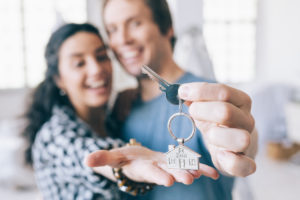 Visit Meyer Ranch today!
We hope you find this list of our best homebuyer tips 2020 helpful. We invite you to visit Meyer Ranch in New Braunfels and meet our amazing builders. There are so many options, you're sure to find the one who can best bring your vision of the perfect home to life.
To tour Meyer Ranch and visit our builders' model homes, call us at 830-213-7393 or visit us at 9666 W. Hwy 46, New Braunfels, TX, 78132.