Ideas for Fun Family Activities at Home
Many schools have moved classes online, and many of us are working from home these days. That brings finding fun things families can do together top of mind. Many of us are struggling to balance working from home, caring for their families, and organizing family activities at home.
We've compiled some ideas for keeping your children entertained – and educated – until schools reopen for onsite classes.
Bur first, we wanted to pass along some helpful advice for helping your entire family cope during these uncertain times.
Establish a routine
Josh Golin, Executive Director of the Campaign for a Commercial-Free Childhood, says the first priority for parents is to help their children feel safe. It's important that our kids "don't absorb all the anxiety that we're feeling," Golin said. He says it's just as important for parents to take pressure off themselves to provide a "traditional academic" experience for young children.
Research shows kids thrive on routines. Regardless of how parents fill their child's time at home, experts say they should aim to maintain a predictable schedule each day.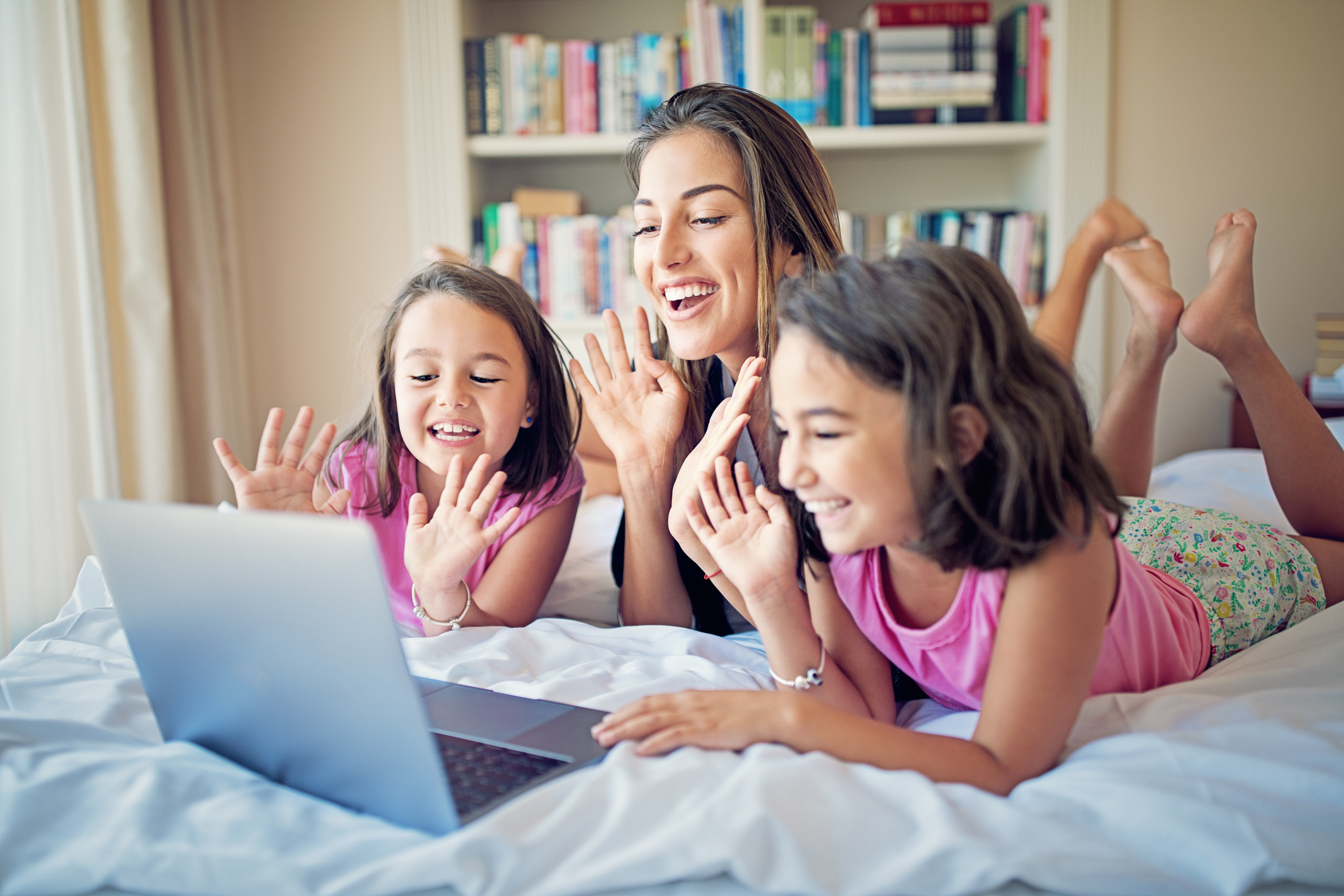 Some fun things to do with family at home
Wading through ideas online for activities and experiences for your children can be overwhelming. We've compiled a list of fun things to do at home with family inside to help your kids stay active and engaged.
Many museums offer virtual tours.
The National Association for the Education of Young Children has several online resources to help parents come up with fun and educational activities.
Build a fort with blankets or cardboard boxes.
Make time for active play.
Download an app and learn how to edit videos.
Call your elderly neighbors and see what you can do to help. Make happy notes and leave them on their door.
Play Monopoly or other board games.
Create a treasure hunt for them (leaving clues around the house or yard).
Have a fancy dinner at home. Put on your fanciest dress-up clothes, evening dress and jewelry.
Do a science experiment.
Order seeds and plants for your garden.
Pitch a tent inside and have a family campout.
Take out all the beach chairs, umbrellas and boogie boards and make a beach day in your living room.
Make fun decorations for Easter and decorate the house with them.
Do shadow puppets in the dark.
Learn to juggle.
Experiment all day on devising the ultimate chocolate chip cookie. Tasting mandatory.
Make a comic book.
Have a reading or movie marathon.
Take turns saying tongue twisters.
Send messages to your friends and relatives with your favorite memories with them.
Build paper airplanes and have a flying contest.
Make a time capsule. Have your kids decide what items to put in it and where to bury it.
Do some indoor bowling. If you don't want to purchase an indoor bowling set, just line up six to 10 water bottles at the end of your hallway or living room. Use a line of duct tape as the starting line, grab a medium-sized indoor ball and start bowling!
Make an indoor treasure hunt for the kids! Come up with some clues, hide items and let the kids go wild. Maybe throw in some historical facts about Texas.
Set up an indoor photo booth. Grab some construction paper, glue, glitter and get to making crafts you can use for a fun photo booth kind of day with the kids.
Have a family karaoke night! There are lots of karaoke tracks on YouTube.
Let your kids host a family talent show.
Make your own dance video!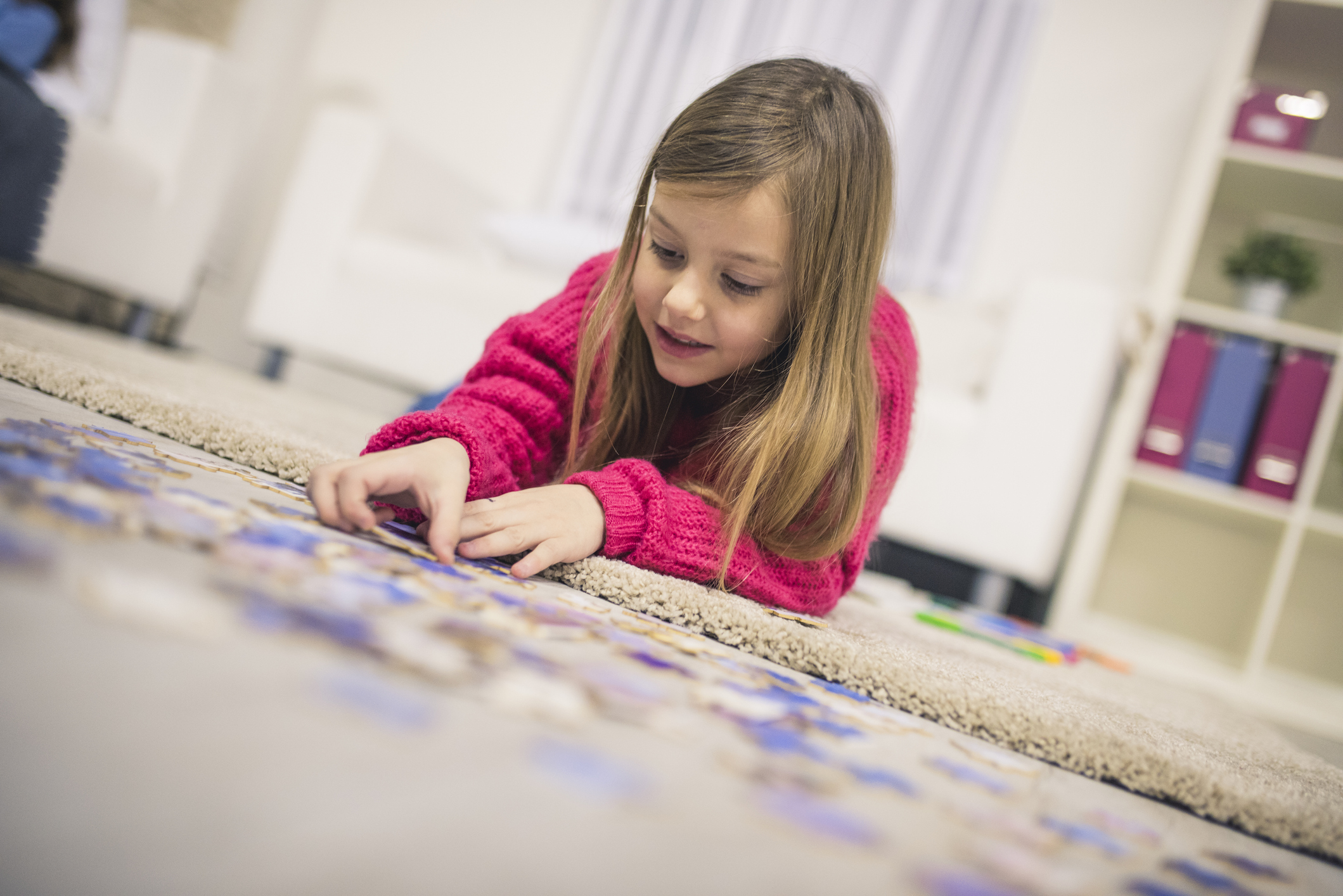 Some guidelines on screen time for kids
One advantage of all the available technology is that your children can have Skype or Facetime chats with their friends, cousins, and grandparents. This can be a huge help for staying connected and feeling less isolated.
Vincent Costanza, chief academic officer for Teaching Strategies, which focuses on early education curriculum, assessment and professional development, says there are times when technology can enhance relationships. "Setting up experiences where technology is used to connect with others are certainly appropriate and should be leveraged at this time."
A few resources you might want to check out for educational content are the Kennedy Center's daily lunch doodle with children's book author Mo Willems and the PBS Kids Play and Learn Science app, which provides ideas for hands-on, non-screen science projects. NAEYC has advice online for parents on how to choose technology for young children, and Common Sense Media is also a good resource for parents to determine which websites, movies and books are age-appropriate.
How Meyer Ranch is Responding to COVID-19
During this time of concern and caution, we are taking appropriate measures to help keep our guests and employees as safe and healthy as possible.
Our builders have increased their daily cleaning and disinfecting schedules focusing even more attention on frequently touched surfaces such as: doorknobs, counter-tops, cabinet pulls, bathroom surfaces, and more.  There is hand sanitizer available in each model home sales office.  We have also asked everyone to refrain from shaking hands or hugging.
We would also ask you, our beloved customer, to please stay home if you are feeling ill, have traveled to high-risk area, or have been in contact with anyone who has been diagnosed with COVID-19.
Communicate Virtually
We understand you may be on a timeline to find your next home. We strongly urge you to consider communicating with our builders via phone, email and web chats.
Schedule Your Appointments
When you schedule appointments with any of our home builder's sales associates, ask for a dedicated time slot so that you can be the only guest(s) during your visit. This will help ensure social distancing.
We'd love to help you find your new home at Meyer Ranch! Call us at 830-213-7397.